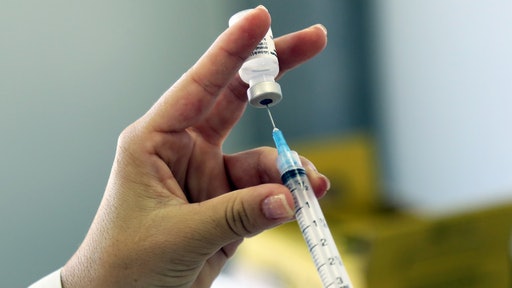 Getty Images
The effects of the Coronavirus disease (COVID-19) pandemic have been rapidly evolving, and supply chains and logistics have been impacted, or – at the very least – shrouded, in an unprecedented level of uncertainty. This can be especially challenging for companies working on autologous cell therapies dependent on intricate supply chains and timely logistics. Many autologous cell therapies are manufactured and supplied in a similar way; a patient's white blood cells are collected in a clinical setting, sent to a centralized manufacturing facility where the T-cells are isolated and transduced with viral vectors to express the gene(s) of interest. The cells are then expanded over a period of days, cryopreserved and returned to the patient for thawing and infusion.
The chain of custody for these live cells is critical to ensuring the safe and timely treatment of patients. Outside of cell collection and shipping to and from the treatment center, this "one patient, one batch" manufacturing process requires a broad range of materials and consumables. Furthermore, little of this work can be completed "remotely." From cell collection at the clinical sites, to manufacturing at the central location, and ultimately receipt and administration of the cells at the clinical site, people are needed to complete the work. With the challenges imposed by the risk of COVID-19, extra steps and diligence are required to ensure all processes are carried out within standard operating procedures and in accordance with clinical trial protocols.
Some of the current disruptions and challenges autologous cell therapy companies face due to the pandemic include:
· Availability of raw materials. Many of the materials used for aseptic manufacturing, like personal protective equipment (PPE) and cleaning/disinfecting materials, are currently needed by the wider healthcare community to respond to COVID-19. In addition, suppliers may be experiencing reduced manufacturing capacity because employees may be out sick or caring for others during the pandemic. There is also uncertainty concerning delivery dates for materials because some suppliers source from countries that may be particularly hard hit by COVID-19.
· Execution of internal operations. The safety of employees always remains top priority. Autologous cell therapy companies need to manage employees' schedules and work environments to make certain essential employees are safe while conducting critical operations and ensure there is minimal impact to operations due to staff shortages. In tandem, companies must mitigate the risk of employees contaminating the drug product with the virus. Compounding this is the need for a great deal of flexibility to respond to rapidly changing clinical demand and logistics uncertainty.
· Uncertainty of logistics. Shipping of the cellular starting material and final drug product is typically done via air and requires either "cold chain" or "frozen chain" conditions, often with time limits due to the stability of the material being transported. With the COVID-19 pandemic limiting travel, flights have been cancelled on a moment's notice, leaving companies having to source last-minute alternatives.
· Additional risks during the patient journey. This may be one of the most difficult challenges to manage. If the patient is unable to travel to the clinical site, companies cannot collect the cells needed or give the patient the therapy they need after the drug product has been manufactured. With patients being instructed to socially distance, coupled with their own fears regarding infection, increased risk associated with treatment itself and the complications of travel – the likelihood of patients coming to the clinical site is also reduced. Finally, personnel at many clinical sites are being prioritized toward COVID-19 preparation and treatments, and not necessarily clinical trials or other therapies.
Addressing the challenges
It is essential for autologous cell therapy companies to do everything they can to mitigate uncertainties and supply their therapies to patients in a timely manner, while protecting the safety and health of their employees, staff at clinical sites and the patients themselves.
A critical first step is to add to inventories of raw materials and supplies needed for production. For critical materials, confirm "second sources" as backup suppliers. As seen with almost every supplier, the promised ship dates may change due to COVID-19; therefore, it is extremely important to have qualified backup suppliers available in the event of disruption to our primary supply source.
To keep employees safe, adapt working procedures to be consistent with the CDC/OSHA/WHO guidelines, and implement a work-from-home policy for employees, when feasible, to reduce the risk of COVID-19 transmission. Additionally, introduce social distancing measures at facilities, increase the frequency and extent of cleaning routines, introduce additional PPE and add employee temperature checks upon entering manufacturing facilities. Any employees exhibiting symptoms associated with COVID-19 or increased temperature are not permitted entry to the facility. Also develop a rapid risk assessment for close contact tracing in the event an individual working at a facility begins to exhibit any COVID-19 like symptoms.
In terms of logistics, implement road transit in the United States, when possible, to mitigate against unexpected flight cancellations. In addition, prepare contingency plans with logistics partners to transport cells via chartered flights if no other transport solutions are available.
Addressing the patient journey risks requires creative thinking and innovative solutions. Now is the time to explore alternative apheresis centers, separate from the treating centers, that may be closer to the patient and not as heavily impacted as the large hospitals conducting clinical trials. Another option is manufacturing and storing the cells, so they are ready to be given back to the patient when COVID-19 risks are reduced and the patient is ready for treatment.
Planning and communication are key
Adapt supply chain planning processes to ensure you have everything needed for manufacturing, and increase communications with respect to operations to keep facilities and transportation running safely and effectively. For example, implement a daily internal patient planning and scheduling communication vs. a weekly cycle. Like other companies, use secured, virtual meeting rooms to share the latest patient status and implement a brief update meeting to assess what has changed that day and what is due the next day. Lastly, translate the metric and planning boards, internal to the facility, into an email communication to provide all parties with the latest updates.
The COVID-19 pandemic has tested all supply chain professionals to do what is required to maintain critical operations during unprecedented, global disruptions. The cell and gene therapy industry is finding ways to provide critical products to people with cancer. Ultimately, we will emerge with stronger supply chains and the confidence that these complex manufacturing processes can continue to operate in the most trying of circumstances.