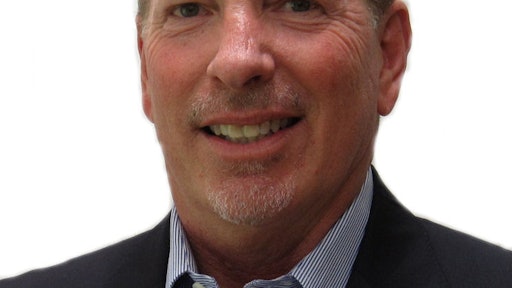 According to the U.S. Department of Agriculture, in 2013, the total volume of U.S. food exports was only 0.5 percent higher than in 1995, the year that the World Trade Organization (WTO) took effect. By contrast, imports of food into America in 2013 soared to 115 percent, well above the 1995 level.
One of the major food imports consumed by Americans is seafood, with nearly 5 billion pounds of fish and shellfish consumed a year (15.8 pounds per person). It is estimated that 90 percent of this seafood originates from foreign waters. According to the National Oceanic and Atmospheric Administration's National Fisheries Service, last year, seafood imports into the U.S. hit $19 billion, up from $10.5 billion in 2000. By contrast, the U.S. consumes only $2 billion of the fish it harvests in its own waters and sends $6 billion overseas.
Surprisingly, with these huge volumes of foreign seafood served up onto American plates, only a very small percentage is inspected by the Food and Drug Administration, at between 1 and 2 percent. Only 0.33 percent of seafood inspected is rejected and turned away. Reasons for rejection include nutritional mislabeling, decomposition, pesticide residue, salmonella, and E. coli. This is baffling given that the Centers for Disease Control and Prevention reported, in 2012, that seafood was the most common source of imported food-borne disease outbreaks in a five-year period. accounting for 17 outbreaks.
When you add the problems of identifying imported seafood originating from illegal or pirate fishing, and the opaque and convoluted nature of the global seafood supply chain, it is easy to see the challenges facing seafood importers and processors. To ensure confidence about the health, safety and legality of the fish in their supply chains, food importers and processors must adopt comprehensive supply chain clarity and traceability solutions.
This is a trend that is mirrored across the entire food and supply chain industry, and it is precisely where technology is playing an ever-increasing role. The global market for food traceability technologies is expected to reach over $11.1 billion in 2015.
Seafood importers and processors, like the rest of the food supply chain, should commit to modern enterprise resource planning (ERP) solutions to help them manage every aspect of their operations. This includes forecast demand, imports, production, supply chain, warehouse management, transport and logistics, consignment accounting and full traceability. Organizations need to hold a catalog of information about how their products were manufactured and where their raw ingredients originated, and today's ERP systems are the ideal repository for this library of information.
In the event of a product recall or a food safety issue, critical information can be queried and collated in minutes utilizing the latest ERP systems. Manual systems typically require hours to sort through hundreds of paper-based records, which can be inaccurate or misplaced. Time saved here is vital to ensuring the rapid identification of the cause of the issue, and that the contaminated product is pinpointed and removed from sale as quickly as possible. Having the necessary traceability information quickly at hand ensures that a full, proactive product withdrawal can be completed as soon as an issue is identified and long before it becomes a crisis. An investigation into the cause can occur swiftly, minimizing business disruption and costs. Public interest in the handing of such food safety recalls is at an all-time high, and any organization that can demonstrate the early identification and efficient handling of such a situation can gain, enhance and keep consumer confidence.
Innovative and forward-thinking food providers are looking to extend the reaches of their traceability solutions beyond the confines of the pack house or production floor. These producers want to be able to record product quality and other information relating to the individual item or batch at the point of origin and well before it reaches any kind of production process. Mobile, cloud-based track-and-trace and quality assurance solutions are becoming increasingly common. These applications provide cost-effective, flexible, user-friendly solutions that are available wherever and whenever needed via virtually any Internet-enabled device.
In terms of seafood imports, retailers are adopting strict chain-of-custody requirements, requiring auditable and electronically recorded documentation. Commercial satellites are also being used to continuously monitor the movements of seagoing vessels to analyze the origins of fish carried into ports by fishing vessels as well as any suspicious behavior. Data about each vessel's location and route is tracked and stored, along with all of its identifying information.
This comprehensive information, big data, represents the whole chain of information that can be and is recorded in relation to any one given object, be it a person, an institution or a commodity. In terms of the food supply chain industry, this whole chain of information covers everything from: quality records, traceability records, documentation and compliance information, photographs, cross-reference tracking codes, raw material sourcing, production processes, additional ingredients, supplier accreditations, quotas, import/export documentation, sanitary specifications, transport conditions and methods, and so on. However, it also encompasses more far-reaching issues, such as sustainability, risk factors, socio-economic factors, and ethical and fair trade.
Technology is helping to bring new clarity and traceability to the global food supply chain, which will yield benefits to everyone from the producer to consumer. The ability to identify when, where, how and by whom foods products are sourced or produced means that suppliers and consumers alike can be more confident about the quality, safety and origins of their food. More importantly, companies can utilize the data not only to meet traceability, compliance and consumer satisfaction, but also to drive real competitive advantages, profitability and growth in the global marketplace. These information technology (IT) systems will ensure the success of businesses in our industry and their ability to compete for years to come.
Ron Myers, executive vice president of LINKFRESH, brings nearly 25 years of solution sales and business management experience to LINKFRESH. He is responsible for the company's go-to-market strategy, industry and product branding, new and existing customers and professional services delivery.
Companies in this article