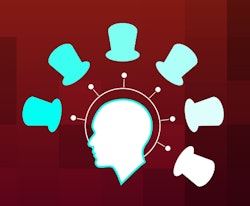 Inventory management is a critical aspect of supply chain management, where modernization with cloud computing, artificial intelligence, mobile devices and other connected digital technical technologies is having a huge impact in streamlining operations, lowering costs and reducing risk.
The benefits of inventory management modernization can be achieved across all industries—and particularly in industrial manufacturing, pharmaceutical, high tech, oil and gas and other sectors where supply chains are global and complex, and where the need for visibility, accuracy, speed and availability are defining differentiators of business success and innovation.
One of the key trends driving inventory management improvement is the need to consolidate and provide end-to-end visibility and control across global supply chains. This is forcing companies to move away from separate silos for inventory and warehousing, and from having disconnected enterprise resource planning (ERP) systems in different warehouses, regions or countries.
By moving to an integrated, data-driven, cloud-based, end-to-end solution that is infused with intelligence, organizations are reaping enormous benefits that are both immediate and long lasting.