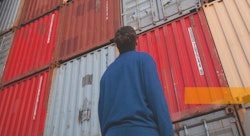 **Brought to in partnership with Wolters Kluwer CCH® Taegtik Supply Chain Planning**
Uncertainty will always be hiding within the supply chain ... there's no doubt about it. This Guide reveals three common hiding places, and their impacts:
Uncertainty obscured by lack of visibility
Uncertainty buried in operational details and processes
Uncertainty concealed by the big picture
As unavoidable variability adds more complexity to your supply chain, it's requisite to dig into each of these categories to establish routes to mitigate uncertainty, increase predictability, and trust your plans and forecasts.
This guide will not only share the effects of uncertainty on businesses, but also explore ways to alleviate uncertainty and increase manageability through greater forecast accuracy.