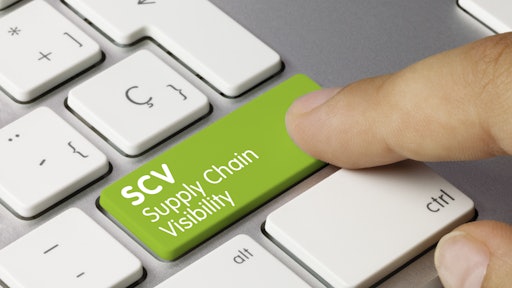 momius — stock.adobe.com
The global disruptions since 2020 have caused extensive changes to the supply chain industry. Many of the lessons learned over the past 20 years have been re-written due to these disruptions, making resilience top of mind for supply chain professionals. A study by BluJay Solutions revealed that 75% of supply chain and logistics professionals credit the pandemic for the triggering changes to their supply chain.
Disruptions caused by the Coronavirus disease (COVID-19) are causing permanent changes to how the businesses build their supply chain, and the companies trying to navigate these murky waters with traditional business models are in for bigger surprises. Organizations that address these challenges head on and invest in better business agility and resilience stand to gain an advantage in both the short and long term.
The largest supply chain disruption in history has left in its wake layers of adverse supply chain and related conditions, which must be overcome to achieve recovery.
Resilience in the supply chain
The push for resilience has been guided by the need to fulfill customer demand and is accompanied by the expansion of supply chain connections that to adjust to ever-increasing global disruptions.
While the traditional issues of finding last-minute freight and less-than-truckload (LTL) partners still exist, businesses are being forced to find innovative solutions to these everyday problems. Things as simple as going to a direct shipment model to go around potential impact of lockdown on warehouses or struggling to protect supply chain are evidence of the fundamental changes to the way the retailers think about supply chains.
These global shifts in supply chain, sparked by COVID-19, are leaving many merchandising managers scratching their heads as they ponder solutions to improve supply chain coordination. The just-in-time model, an inventory management method in which goods are received from suppliers only as needed, for all its cost benefits has started to show its weakness in recent years. Now more than ever, companies need to build visibility beyond just inventory and available to promise into their overall supply chain, which will help adapt to changing global market conditions. This means businesses must be ready to improve their supply chain partnerships at all costs; even if that means simplifying cumbersome communication processes and going directly to the source.
Resilience comes at a cost; the key is to balance the cost associated with the additional resilience with being able to respond to disruptions. Companies should have more visibility into their end-to-end business process and see the planning and decision-making process timeline shrink. These decisions are keeping the C-Suite up at night.
According to the Institute for Supply Management, 42% of supply management organizations stated that increased cost to supply management due to the COVID-19 pandemic was one of their top concerns of 2021. Raw materials or supply were also listed as a top concern. The good news is that with the additional focus toward resilience and the development of tools to push organizations to take on new challenges, more of these qualms have been subdued.
Tools for success
Automation, interconnectivity and visibility are a must-have to meet the evolving needs of the industry. Building a resilient supply chain model that can adapt to changing global market conditions is no small feat and organizations that are careful in their selection of process improvement tools will reap benefits for years to come.
Automated end-to-end workflows and a hybrid cloud architecture for resilient translation processing should be heavily considered when establishing new processes.
Organizations wishing to push the boundaries of digital connectivity should also look for message processing engines that connect directly with partners' enterprise resource planning (ERP) system, operating management system (OMS), warehouse management system (WMS), transportation management system (TMS) and material requirements planning (MRP) enterprise-level systems through a single process. With the right tools in hand, supply chain workers and executives have a chance to zero in on business issues, track them and use that insight to address supply chain issues. Time is a commodity in any industry and new tools on the market are poised to make more effective use of that time for purchase decision makers and supply chain management. Positioning companies for success today requires thought leaders to look ahead at the technologies of tomorrow.
Future-proof your organization's footprint
Accurate forecasting requires detailed and factual data. Getting visibility into that data begins with improvements in business communications. By planning now to increase visibility and improve communications, businesses can reduce the likelihood of issues caused by the disruptions seen due to the COVID-19 pandemic in the past 20 months.
As supply chain evolves and new trends emerge, next-generation connectivity solutions reimagine real-time customer demand monitoring and inventory management across global supply chain and e-commerce. By offering real, innovative capabilities for intelligent automation and multi-channel integration, solutions have helped many companies affected by today's disruption connect to multi-tier supply chain networks, markets and core systems around the world to deliver a unified integration for the future.