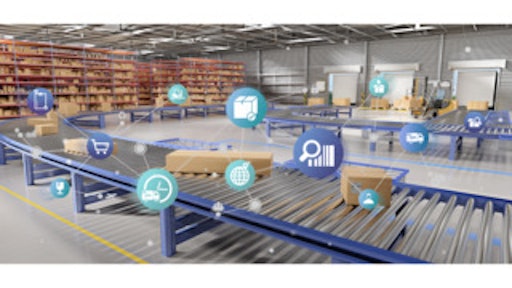 ©Production Perig - Stock.Adobe
Reports of supply chain disruptions are stroking fears of delays ruining this holiday season, but technological advancements could save the gifting season. The images of shipping containers piled up at major global ports only tell a part of the supply chain story.
To best position for holiday success, shipping and delivery companies can mitigate profit damage by leveraging logistics and delivery management technologies and remaining steadfastly focused on customer experience.
The crisis cannot be avoided entirely
To alleviate the supply chain crisis and help put bottlenecked goods on shelves faster, companies boosted capacity and increased hours of operation. The White House also urged U.S. ports to work on a 24/7 schedule, recognizing the economic impact of extended port congestion, especially during the holiday season. These efforts will not serve as quick-fix solutions, however. They require a significant increase in workers and resources in an industry that has been experiencing a labor shortage for years.
Understanding this challenging landscape, businesses will struggle to fully avoid the effects of the supply chain crisis during the holiday delivery crunch. This bottleneck will likely continue well into 2022.
ML/AI enablement will help strapped delivery companies
The survival and success of businesses this holiday season depends on the ability to adapt quickly and navigate the supply chain crisis with agility. It is not realistic to expect companies to hire more delivery drivers to accommodate increased holiday demand. According to the American Trucking Association, the U.S. shipping and delivery industry is presently short by approximately 80,000 drivers. Many in the industry consider the driver shortage to be a crisis on its own, one needing to be addressed in the coming year or risk indefinite supply chain disruptions.
Companies must work within their limitations, with their current slate of drivers. By utilizing artificial intelligence (AI)-optimized routes, strapped delivery companies can expand their capacity without adding drivers or overextending employees. Through machine learning (ML), intelligent delivery management platforms optimize routes to get more out of fixed assets.
For example, if a driver usually makes 20 stops a day, route optimization solutions enable the driver to make additional stops daily without adding expense. In most cases, the algorithm incorporates the route dispatcher knowledge to optimize for more stops without notably increasing the number of miles driven. This has an immediate impact on the bottom line and material earnings when applied to the full fleet of drivers.
AI-optimized routes will prove a key part of holiday delivery success in 2021 and likely continue to advance delivery strategies while the driver pool remains finite.
Visibility will empower order-saving decisions
Advancements in the shipping and delivery industry increased the visibility of goods and packages, providing crucial information during the holiday season. When companies can see their inventory in motion in real-time, they can prepare for hurdles and quickly adjust their delivery strategy to save an order.
Using visibility solutions, businesses see exactly when their shipment arrives, meaning they can orchestrate the delivery process right from the truck fleet, arriving at the same time and cutting down on wait times. Through parcel visibility, companies also have clear insight into port congestion before shipments arrive and can predict how long shipments may be stuck.
Armed with this information, shippers avoid late delivery by pursuing alternative methods of shipment. They may decide to reroute shipments to a less congested port. Alternatively, businesses could source goods from a secondary or tertiary location to fulfill the order. Companies may choose to shift the shipment method to air instead of rail to speed up transport. In more extreme cases, businesses may choose to purchase inventory from a competitor to save the order. Some of these options come with additional costs, but during the gifting season, getting the product in the hands of the customer remains most important.
Avoiding late delivery is important, as it could ruin the customer experience, impacting brand loyalty and revenue long-term.
Customer communication will be key in delivery
As we enter an e-commerce reliant age, brands must focus on creating a world-class customer experience, recreating the excitement people get walking out of a store with a new purchase. A key part of the experience comes from customer empowerment: understanding exactly when their order is going to arrive and having control of the delivery process. This holiday season, during the delivery rush, the brands sharing detailed, in-the-moment delivery updates with customers will stand out. This builds excitement about the product's arrival while securing repeat customers.
When a product is slated to arrive late, communication becomes even more essential. Brand notifications are an opportunity to tell the customer they're working hard to get their orders delivered and how much the company values them – reducing angry customers and continuing to build the reputation.
Adventurous e-commerce customers will emerge
This holiday season, expect e-commerce consumers to step outside the box, purchasing from retailers other than the big box stores. The pandemic increased the public's comfort with e-commerce, which grew by more than 30% in the United States in 2020. Those who went to stores for most purchases and were once hesitant to shop online grew familiar with e-commerce platforms, now heavily relying on e-commerce sites.
This opened opportunities for companies that maintained a smaller e-commerce presence prior to the pandemic. When holiday shopping in 2021, more people will be willing to purchase from sites other than the mega-retailers, spreading out the demand and alleviating supply chain pressures.
Challenge and opportunity
This holiday delivery season may be the most challenging retailers and businesses throughout the supply chain have experienced in decades. With these challenges comes the opportunity to stand out, to adapt to connect with customers and to use intelligent tools to empower decision-making.