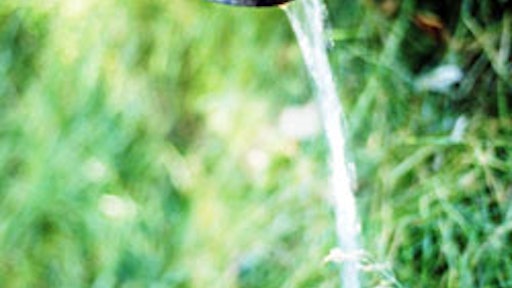 As the editor of a trade magazine, I'm regularly on the receiving end of a wide variety of different pitches from the vendor community. Most come in the form of e-mails, a few find their way via the USPS into my mail box, and every so often one arrives by UPS. These latter have included everything from a T-shirt sent along with a poorly wrapped chocolate bar — bad idea, I live in Phoenix, and chocolate and 115-degree weather don't mix — to the latest inventive tchotchke to make its way to my door, a metal briefcase intended to look like something from out of Mission Impossible (the old classic series, not the steroid-driven Tom Cruise vehicles).
As it happens, Norgren Global Vehicle Technologies has come out with a new line of "Posi-Clik" fittings with a "unique, 'click' technology that allows installers to feel and hear when the connection is secured and installation is complete." The new line promises to help heavy truck and trailer manufacturers "increase on-line manufacturing efficiency and productivity while reducing end-of-line air leaks, warranty claims and costs." The briefcase, emblazoned with SEAL ("Stop Extraneous Air Leaks"), included various components for demonstration purposes: "Insert tube into black end of Posi-Clik fitting and listen for click. It's that easy to stop an air leak." It was all a bit over the top, and somewhat off the normal supply chain topics that are my bread and butter, but they did make me look. And, after all, here I am writing about it, so perhaps it was PR budget well invested.
More important for our purposes, the briefcase and fittings got me thinking about one of the continuing challenges facing supply chain executives: leakage. Leakage of all kinds plagues the supply chain in the form of cost savings that don't get realized for any number of reasons. One clue to why this sort of leakage occurs at many organizations can be found in a "five-stage model for procurement's evolving value proposition" built by Hackett Group, the business advisory firm. Under Hackett's model, supply management organizations have the opportunity to evolve over time from a tactical, transactional focus in Stage 1, to a more strategic focus in Stage 2, and on to Stage 3, where the focus is on "mastering the art and science of total cost." In their report "Evolving the Value Proposition of Procurement: A Five-Stage Model," Pierre Mitchell and Christopher Sawchuk, senior business advisors at Hackett, write that "world-class procurement organizations" that have reached Stage 3 are more focused on a host of total cost elements, such as cost of quality; cost of capital; freight, handling, duties, tariffs and taxes.
"Yet," the analysts write, "perhaps the most challenging hurdle in reducing TCO is many firms' continued focus on short-term cost reductions at the expense of higher overall costs over the long-term." We see this, for example, when companies shift their production to countries with lower labor costs without necessarily considering TCO. Anticipated lower per-unit costs disappear as the drip, drip, drip of the longer lead times, higher transportation costs, quality problems and other issues bleed away the hoped-for value. Mitchell and Sawchuk suggest that companies must seek to plug the TCO leak by cultivating the ability to measure and manage total cost using "design-for-supply" techniques, quantitative analysis using total cost models, collaboration with existing and potential suppliers on ways to reduce supply chain costs, and linking supply planning to business planning. As the analysts describe it, fixing the TCO drips in the supply chain takes more than a simple "click" to plug; it's difficult, "un-sexy" work. But supply management organizations looking to advance along the procurement evolution curve must be prepared to roll up their sleeves, grab a wrench and figure out how to plug more of those leaks.
Where do you find the most significant leaks in your supply chain value? How are you looking to advance along the functional evolution curve? As always, please feel free to send your thoughts to me at [email protected]. I'll look forward to hearing from you.