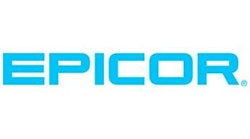 Irvine, CA September 11, 2002 Barrick Gold Corporation has tapped solution provider Epicor for a suite of e-business applications in a bid to improve and drive business critical decision-making capabilities throughout its operations.

Following its 2001 merger with Homestake Mining Company, $2 billion Barrick became the world's second largest gold producer. Given its projected growth, Barrick went looking for a financial system that would provide multi-currency capabilities as well as support for multiple general ledgers.

Ultimately the gold producer Barrick selected e by Epicor to automate and streamline its financial operations. The solution comprises a suite of integrated applications designed to assist midsize corporations in the management of such operational aspects as budgeting, distribution, sales and marketing, customer service and support, and business intelligence.

Epicor says the suite, implemented in under four months, provides Barrick with a centralized integrated solution that saves valuable man-hours by automating many general accounting functions. The integration within the suite's modules ensures that information flows throughout the entire financial department, helping to eliminate the risk of costly redundant data entry errors and improving operational efficiencies, according to the solution provider.

For example, using Epicor's eIntelligence Explorer, an integrated inquiry tool with analytics capabilities, employees can access vendor information in the accounts payable module to get answers to vendor inquiries. Additionally, the solution enables Barrick's executives and other employees to get timely access to financial information that ensures their ability to make critical business decisions based on the best information available.

"The ability to easily formulate financial statements speeds our reporting process," said Richard Ball, director of financial reporting and risk analysis for Barrick. "We are setting up tailored reports for other parts of the company, which will give managers instant analysis of their business unit's performance without placing the burden on IT to provide them."

Barrick operates eight gold mines in the United States, Peru, Tanzania, Chile, Argentina and Canada, and the company's annual revenues top $2 billion.