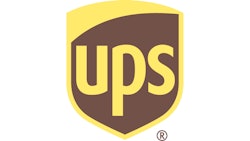 Scottsdale, AZ — May 1, 2003 — TrueShip, a shipping solutions provider, has announced the general availability of its Shipping Manager software, version 2.0, designed for UPS customers.

Shipping Manager, according to the provider, streamlines processes and organizes shipping data. It self-integrates with UPS WorldShip to create an all-in-one shipping document.

TrueShip said customers could print and peel the UPS-compliant label from the packing list. Shipping Manager's setup wizard allows users to import their company logo, terms and conditions, and customer service message to the packing list. It also gives users the option to automatically calculate product cost for invoicing purposes, including shipping, handling and tax rates.

According to the company, Shipping Manager recovers and saves costs by automating forms processing, reducing back-office errors, reducing human resource costs, eliminating thermal label printer costs, reducing delays in processing shipments, and reducing the costs of inaccurate shipments and returns.

The all-in-one packing list is generated as an Adobe Acrobat PDF file for e-mail dispatch to third-party warehouses, a "proof-of-shipment" document and/or record management.

Shipping Manager can also be used for returns processing and handling. Users e-mail customers a complete "return shipping" document that includes both a pre-paid shipping label and packing list in a single document.

"We wanted to provide value right out-of-the-box," said director of operations Chris Dunn. "Many of today's shipping solutions are complex, time consuming to implement and expensive. We have developed a shipping solution that takes only a few minutes to install and is priced under $200."