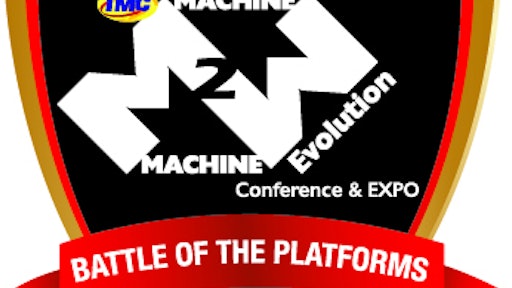 Mississauga, Ontario—Feb. 4, 2015—Skkynet Cloud Systems, Inc., a global provider of real-time cloud information systems, announced that its Secure Cloud Service won the Battle of the Platforms for Best Internet of Things (IoT) Security Solution at the M2M Evolution Conference and Expo in Miami. The M2M (machine-to-machine) show brings together chief information officers (CIOs), chief technology officers (CTOs), managers, engineers, and other key players working to connect devices and machines on the IoT. Live demonstrations of the Secure Cloud Service connected an on-site industrial control panel to the cloud, enabling show participants to interact with the system from their smartphones, manipulating the controls on the panel in real time.
According to Carl Ford, CEO, Crossfire Media, executive director of content, M2M Evolution, "Its award-winning Secure Cloud Service is driving machine-to-machine advancements that are transforming what is possible in the Internet of Things."
According to Ken Collins, director of product development for Skkynet, "Our secure-by-design approach to the IoT means that individual devices, remote systems, and whole industrial plants can connect to each other via the cloud without any additional hardware or VPN, and without opening any firewalls or exposing any data to the Internet."
Skkynet's Secure Cloud Service allows industrial and embedded systems to securely network live data in real time from any location. Secure by design, it requires no VPN, no open firewall ports, no special programming and no additional hardware. It enables bidirectional supervisory control, integration and sharing of data with multiple users, and real-time access to selected data sets in a web browser. The service is capable of handling over 50,000 data changes per second per client, at speeds just a few milliseconds over Internet latency.
Companies in this article