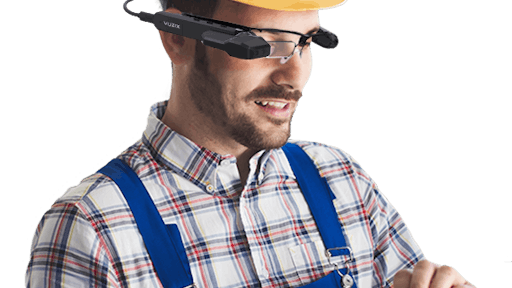 Vuzix
Vuzix Corporation announced that the company has formalized a collaborative partnership and resale relationship with ProGlove, an industry wearables leader, to bring together a combined product solution to address the growing need for greater efficiency and safety in industries spanning retail, transportation, logistics and manufacturing. The combined solution, consisting of ProGlove's MARK product family of wearable barcode scanners and Vuzix' latest smart glasses for business, offers enterprise users a seamless experience, secure flow of information, increased user comfort and productivity gains.
Barcode scanning is an important function for stock movement tracking and documenting process steps to ensure traceability through the supply chain and manufacturing floor. With this Vuzix collaboration, ProGlove provides a classic example of technology built around the human worker, providing a next-generation scanning solution that is easy to deploy, reliable in use, and dramatically cuts scanning time and picking errors through refined worker feedback.
ProGlove's worker feedback provides a combination of haptic, visual and audio signals to confirm correct picks and identify wrong picks when items are scanned. As a personal wearable, it is a safer solution compared to handheld scanners because hands remain free with full dexterity. The company's MARK family is in use at some of the world's most renowned global industrial brands such as BMW, Bosch, and Lufthansa Technik. BMW recently published a video showcasing the synergistic integration between ProGlove and Vuzix Smart Glasses. The MARK product family is roughly the size of a matchbox and is integrated into a glove, making it one of the world's lightest, smallest and ergonomic wearable barcode scanners.
"We are eager to build an ecosystem for the benefit of our customers," commented Andreas Koenig, CEO at ProGlove. "Vuzix' outstanding smart glasses and AR applications make it an excellent fit for this quest. Whether it is about training scenarios or providing additional information for human workers out in the field or on the shop floor, I am sure this partnership will dramatically increase the reach and possibilities of our joint product offering."
"Vuzix is very excited to partner with ProGlove to combine industry leading wearable technologies into a completely hands-free product offering for the enterprise worker across a number of key verticals including retail, warehousing, manufacturing and logistics," said Paul Travers, Vuzix President and CEO.
Companies in this article