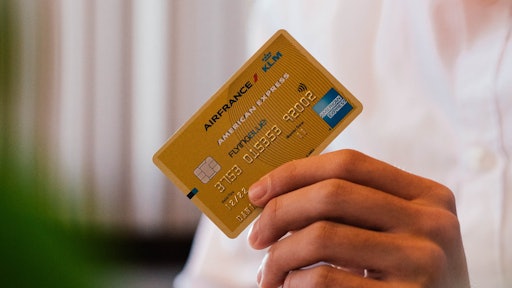 Unsplash
American Express launched American Express One AP™, the company's first proprietary automated accounts payable (AP) solution that enables U.S. businesses to process supplier payments more easily and efficiently. The new American Express One AP offers complete end-to-end payment processing that supports multiple payment methods, including virtual Card payments, check, and ACH. The solution is designed to work seamlessly with businesses' existing accounting systems.
"Amex One AP is the continuation of our journey to digitize payment processes and become an essential part of our customers' businesses. By automating the accounts payable process with an innovative, end-to-end solution, One AP makes it easier for businesses to pay for what they need to operate and ultimately grow," said Trina Dutta, Vice President/General Manager B2B Payments Automation, Global Commercial Services at American Express. "Over the past several years, we have provided our customers access to a range of digital payment tools through a number of 'beyond the card' offerings and B2B partnerships. We are excited to launch Amex One AP, an automated accounts payable solution fully backed by the service and security of the American Express brand."
Today, many business leaders are seeking solutions to their payment process challenges, particularly in light of the severe disruptions caused by the COVID-19 pandemic. With office operations currently physically inaccessible for many, the need to digitize payment processes is more important than ever.
"American Express One AP helped us through a critical time for our work; not only have we been able to streamline vendor payments, reduce costs and save time, but we've also been able to continue processing checks while maintaining necessary social distancing protocols," said Javier Aceves, Chief Financial Officer, Los Angeles Regional Food Bank*.
According to the recent American Express One AP Survey, 84% of U.S. business decision makers said they feel positive about transitioning to a digital payments system. However, 79% of respondents still relied on paper checks for at least some of their supplier payments before COVID-19, and 44% said the majority of their payments were not made digitally before the Pandemic. Respondents also recognized that digitizing their accounts payable process can address common pain points, with more than two-thirds (68%) citing increased efficiency and time savings as a critical reason to upgrade, as well as improving payment accuracy (43%), realizing long-term cost savings (37%) and improving cash flow management (34%). In addition, more than one-third (35%) of respondents said the impact of COVID-19 has made them consider changing how they process payments.