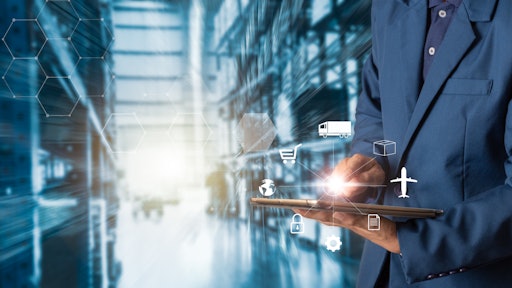 Getty Images
project44 announced the introduction of air freight and groupage visibility, as well as expanded global ocean coverage, to create the industry's first and only unified global visibility offering.
To unify visibility insights in one single platform, project44 has built the most extensive multimodal network that reaches across more than 48 countries and offers support in more than 16 languages.
"To build a supply chain that can withstand today's unexpected challenges and prepare our business for the future, we need to derive intelligent insights across our logistics network. This means one unified view into our shipments regardless of where it is or how it's getting there," says Gregory Pritchard, head of global logistics and JAPAC Distribution, AbbVie Inc. "project44 shares this vision and is delivering comprehensive real-time visibility into the supply chain that's needed to make critical business decisions."
Leveraging the new air freight capabilities, global shippers can fill visibility gaps in the journey of high-value cargo and proactively inform downstream activities. project44's new groupage coverage complements its leading truckload and LTL visibility solutions, providing the largest over-the-road coverage in Europe. Finally, expanding ocean capabilities to deliver global coverage will provide predictive and precise insights into a shipment's entire journey. By bringing these solutions together in one platform, project44 is the only visibility company to provide one seamless experience that enables collaboration across the ecosystem.
"Businesses need a unified view of their end-to-end visibility data for a flexible and agile global supply chain. We set out to build this solution six years ago because we realized a single mode or regional coverage cannot provide the full picture," says Jett McCandless, CEO of project44, "When global shippers and logistics service providers have the tools and data to analyze their entire transportation journey, visibility will present endless opportunities for their business."