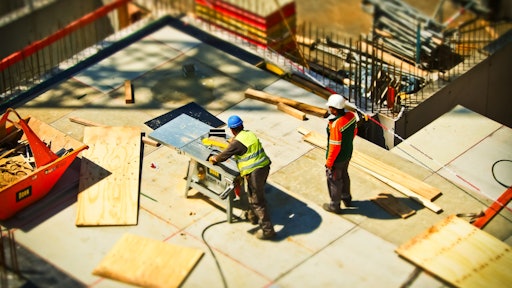 Pexels
Command Alkon and Tread announced a new collaboration partnership. Together the solutions enable a many-to-many community of buyers, sellers, and haulers to seamlessly share ticketing data, enhance decision-making through insight-rich information, and remove the challenges associated with manual, siloed processes; including paper handoffs, data errors and duplication, and delayed invoice reconciliation.
"Partnering with Command Alkon is a natural fit for Tread as we grow across North America and help the industry embrace new technology solutions to increase productivity," said Noah Dolgoy, Tread Founder & CEO. "By integrating our technologies, we expect to see a continued improvement in collaboration, payment automation, and workforce management as companies move to digitized processes and operate with greater visibility to tackle more complex projects."
Tread's platform will be integrated into Command Alkon's CONNEX Platform, and will operate through one modern interface to streamline the processes for moving heavy construction materials through a digitized supply chain.
"Adoption of digitally collaborative technologies are removing historical inefficiencies in heavy construction and unlocking the kind of data-driven insights that dramatically improve intercompany workflows," said Corey Paradis, Manager of Corporate Strategy at Command Alkon. "We are thrilled to have Tread join the platform as a CONNEX Connected Partner, offering jobsite stakeholders with the clear visibility they need to make smarter supply chain decisions in real-time."