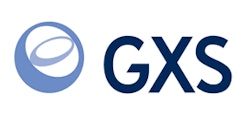 Salt Lake City May 22, 2002 Big box electronics retailer Best Buy has tapped GE Global eXchange Services (GXS) to provide e-business services designed to improve the electronic transaction capability between Best Buy and its trading partners.
Minneapolis-based Best Buy, which operates more than 1,900 retail stores and commercial Web sites, will use GXS' transaction processing services to exchange business documents in standardized electronic data interchange (EDI) format, as well as the provider's client implementation services to help the retailer implement electronic document exchange with individual trading community members.
GXS will also provide electronic document communications monitoring and management for 24-hour mission-critical data transmission between Best Buy and its trading partners.
Best Buy's goal in using GXS' network services is to continue to streamline its e-business processes and reduce supply chain costs. "The full range of e-business services from GXS allows us to continue to enhance our supply chain operations," said Patricia Vessey, director of e-business communication for Best Buy.
Steven Scala, GXS's vice president of marketing, noted the importance for remaining competitive in retail of ensuring that supply chain processes are optimized to respond smoothly and quickly to customer demand.
The retailer has apparently taken that message to heart, having invested in various supply chain solutions over the past six months. Just last month, the company licensed a distributed order management application from Yantra as the core component for BestBuy.com.
Earlier this year, Best Buy signed a long-term agreement with FreeMarkets to source a variety of goods and services for its operations. In addition, last December the company implemented a transportation solution from i2 to control its freight operations and manage its transportation processes.