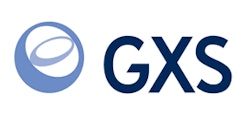 Gaithersburg, MD February 6, 2003 H-E-B Grocery Co. is working with connectivity solutions provider Global eXchange Services (GXS) to enable more than 250 of the company's North American suppliers to trade with H-E-B electronically using only a Web browser.

Founded in Kerrville, Texas, in 1905, H-E-B has 55,000 employees and operates 300 stores throughout Texas, Louisiana and Mexico.

As part of H-E-B's goal of enabling its entire trading community to exchange purchase orders and invoices with the company electronically, GXS is providing suppliers with access to GXS TradeWeb.

GXS said its Web-based transaction services would help H-E-B reduce supply chain costs and enhance customer service by enabling a greater number of its small and midsize suppliers to transact with the company online.

This multilingual service allows suppliers to use a Web browser to send and receive forms-based documents (such as purchase orders or invoices) without having to use additional software.

"We are continually looking for proven and cost-effective technologies that will help all our suppliers work with us in the most effective manner," said Alan Markert, vice president of e-commerce for H-E-B. "As we bring a larger percentage of suppliers into our online trading community using services such as GXS TradeWeb, the greater efficiency will translate to lower costs and, ultimately, lower prices for our customers."

GXS is also providing H-E-B Grocery Co. with community enablement services in order to facilitate the rapid incorporation of small and midsize H-E-B suppliers into the company's electronic trading community. The company currently uses GXS's transaction management software and services to provide the infrastructure for its high-volume electronic data interchange (EDI) communications.

"Enabling electronic messaging across the entire trading community small and large suppliers is vital to maximizing supply chain efficiency and cost savings," said Steven Scala, vice president of marketing for GXS.