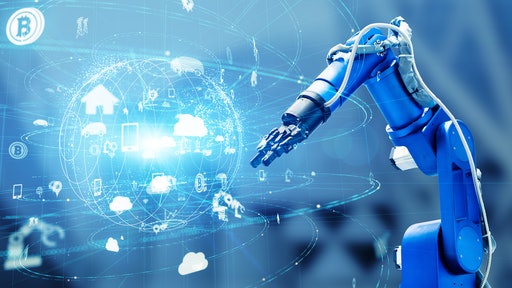 Getty Images
The "creator economy," decentralized finance, supercharged supply chains, ARM-based chips and the metaverse virtual playground are among the Top 10 key trends destined to drive digital transformation in 2022, according to a new report by GP Bullhound.
"Our report declares that the ultimate winner in 2022 will be the consumer," says Per Roman, managing partner, and Alec Dafferner, partner at GP Bullhound. "From healthcare to finance to supply chain and manufacturing, we believe investments in emerging technologies will change the way we live and play, work, interact and conduct business in the immediate future and long after the pandemic is over. We hope our insights help make sense of an everchanging, complex technology landscape and how the future of digital transformation is likely to unfold."
"During the pandemic, technology further reduced the barriers to digital disruption and paved the way for more rapid technology-driven change while encouraging innovation across many industry verticals," they add. "Entrepreneurs must continue to explore and invest in areas like artificial intelligence, machine learning, and new software applications, and this will in turn produce the necessary demand for seamless services that work for enterprises and consumers."
From GP Bullhound:
As decentralized finance (DeFi) attracts more attention and capital, traditional financial products and institutional funding are also likely to enter this fast-changing arena.

Supply chain software platforms will continue to gain traction across the global supplier base as they realize the necessity of an efficient supply chain.

ARM-based chips are more efficient, offering distinct advantages for applications like artificial intelligence (AI)/machine learning and can be deployed either in mobile or desktop devices.

By utilizing AI-enabled software, wearables companies will provide even more detailed data analytics and produce predictive analyses about health, physical performance and more to users.

The semiconductor shortages could become a recurring problem and limit the capabilities of software supporting many applications.

Buy now/pay later (BNPL) is disrupting both the payment and e-commerce industries given its rising popularity among consumers and merchants.

As the demand for diversity, equity and inclusion (DEI) is on the rise across public and private sectors, AI- and ML-driven algorithms are increasingly in demand to help drive unbiased recruiting solutions.