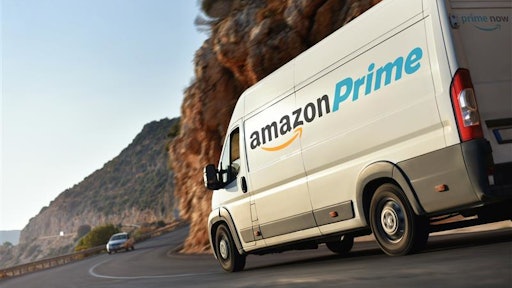 Oleksandr
Current CEO and founder of Amazon, Jeff Bezos is set to leave the CEO role in 2021's third quarter, to be replaced by current Amazon Web Services CEO Andy Jassy. Amazon's impact on the supply chain, last-mile delivery and e-commerce is no secret, which means attention will be on the company during this transition period. Bezos, personally, faced a series of backlash throughout the pandemic from the public, as social media users criticized him for his own net worth growing by $23.6 billion, according to Robb Report, due to the increase in online shopping during stay-at-home orders.
Bezos's future departure was announced during Amazon's Financial Results meeting, where it also revealed heightened focus on employee health, hoping to secure vaccines for its front line workers as well as constant COVID-19 testing.
Per Amazon:
Amazon

is working to ensure that its front-line employees receive vaccines as soon as possible. The company is closely monitoring the availability of COVID-19 vaccines worldwide, advocating on behalf of its employees, and working in partnership with global medical experts, governments, and health providers to accelerate vaccination programs.

Amazon

continues to ramp up its in-house COVID-19 testing program as part of its investments to keep front-line employees safe. More than 700 employees are now tested every hour, and

Amazon's

dedicated COVID-19 labs have processed more than one million tests globally.

Amazon

is also announcing today that Jeff Bezos will transition to the role of executive chair in the third quarter of 2021 and Andy Jassy will become chief executive officer at that time.
"
Amazon
is what it is because of invention. We do crazy things together and then make them normal. We pioneered customer reviews, 1-Click, personalized recommendations, Prime's insanely-fast shipping, Just Walk Out shopping, the Climate Pledge, Kindle, Alexa, marketplace, infrastructure cloud computing, Career Choice, and much more," said Jeff Bezos,
Amazon
founder and CEO. "If you do it right, a few years after a surprising invention, the new thing has become normal. People yawn. That yawn is the greatest compliment an inventor can receive. When you look at our financial results, what you're actually seeing are the long-run cumulative results of invention. Right now I see
Amazon
at its most inventive ever, making it an optimal time for this transition."