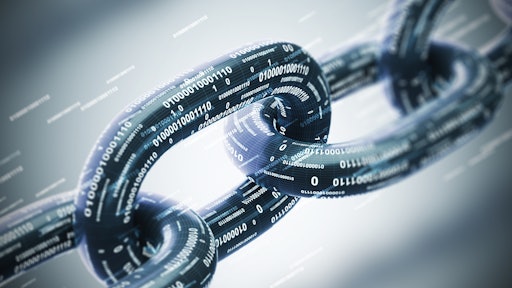 Getty Images
The latest "Global Blockchain Supplychain Market By Type, By Provider (Application & Solution Provider, Middleware Provider and Infrastructure & Protocols Provider), By Application, By End User Industry, By Region, Competition, Forecast & Opportunities, 2024" report predicts that the technology will grow at a CAGR of 80.4% to reach $2,7674.9 million by 20204.
The global blockchain supply chain market was valued at $85.7 million in 2018, driven by rapid globalization and adoption as enterprises and customers do not have clear visibility of all the members present in management.
The global blockchain supply chain market can be segmented based on type, provider, application, end-user industry and region.
Based on application, the global blockchain supply chain market can be categorized into payment & settlement, counterfeit detection, product traceability, smart contracts, risk & compliance management and others. To automate contract execution and eliminate the need for intermediaries is driving the demand for blockchain in a smart contract segment, which is anticipated to witness the fastest growth during the forecast period.
Regionally, blockchain supply chain market is gaining traction and expanding to various regions including Asia-Pacific, North America, Europe, South America and Middle East & Africa. In 2018, North America accounted for a significant share in the global blockchain supply chain market as the countries in the region are readily adopting innovative technologies. Moreover, the presence of leading vendors in the region is further expected to positively influence North America blockchain supply chain market until 2024.