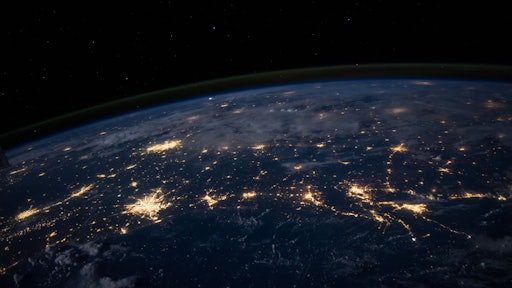 Photo by NASA on Unsplash
A report from Research and Markets titled "Blockchain in Manufacturing Market - Growth, Trends, and Forecast (2019-2024) has predicted that blockchain in the manufacturing market is expected to grow at 78 percent in the next five years.
Blockchain solutions in the manufacturing industry enable real-time data analysis, easy deployment solutions, monitoring customer purchase behavior and can lead to new usage-based business models for smart, connected products. The ledger can also increase transparency, recognize issues within a supply chain and streamline industrial processes, making it a major factor in driving the adopting of the technology.
Tracking asset maintenance is predicted to see the highest adoption of blockchain, though, with the absence of systemic legislation and regulatory bodies governing the technology is expected to hinder implementation. Companies are still concerned about the threat of loss of confidential and vital information regarding major operational processes of the enterprise.
Meanwhile, the North American manufacturing sector is expected to dominate the market. According to the report, the region is expected to hold the largest market share of the blockchain. Manufacturers were responsible for $2.33 trillion to the U.S. economy in the first quarter of 2018. In addition, the growth potential can be attributed to the early adoption of technological advancements.
Still, blockchain technology has yet to be widely adopted in the manufacturing industry. So, not many vendors are available to provide the technology for the manufacturing industry is the market is still relatively new.