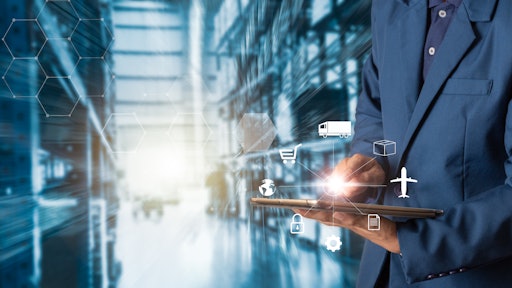 Getty Images
SAP has released research findings from a study commissioned by the company and conducted by Forrester Consulting, indicating that intelligent technologies are critical for supporting digital transformation in the enterprise.
Up to 93 percent of companies agree that innovation technologies are key to achieving their digital transformation goals. Participants in the study had to be actively undergoing digital transformation and have implemented at least two innovative technologies.
The study found that as companies seek competitive advantages, they are prioritizing innovation technologies. As such, these companies are implementing or have implemented technologies to drive digital transformation:
The IoT: 92 percent
AI: 78 percent
Machine learning: 77 percent
Augmented reality/virtual reality: 70 percent
Blockchain: 68 percent
The report also found that as digital transformation journeys continue to be a priority for enterprises, organizations are increasingly optimizing existing processes to improve efficiency, extending processes to capture new value and transforming business models to gain new revenue streams. According to the study, 92 percent of companies showed a high interest in platforms that can unify data collected by and used across all intelligent technologies and business processes.
Different industries have different priorities on leverage multiple intelligent technologies based on their varying levels of digital maturity and unique business goals. For example, most discrete manufacturers are prioritizing implementing or expanding predictive maintenance efforts. In comparison, retailers are focused on using big data and predictive analytics to make assortment decisions, while utility companies are applying a digital boardroom where executives can see real-time capacity or efficiency rates.
"By partnering with Forrester on this intelligent enterprise study, we were able to uncover some of the challenges and opportunities associated with implementing new technologies," says Irfan Khan, president, SAP Platform & Technologies, Global Customer Operations. "The study found that as companies seek competitive advantages, they are prioritizing innovation technologies. We are seeing businesses use the IoT, AI, augmented reality, ML and blockchain to improve processes, drive innovation and meet digital transformation objectives."
Companies in this article