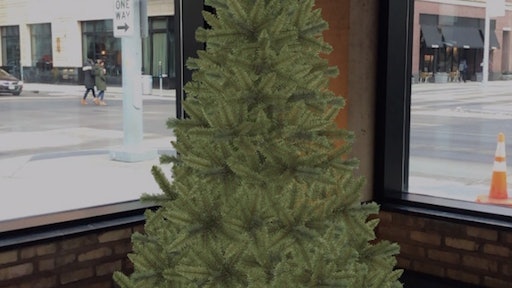 Still don't have your Christmas tree yet? No worries, Target's got you covered with augmented reality.
Consumers looking for an artificial tree can use the Target app to place an AR version of the tree in their homes. The technology uses your phone's camera to show the product with true-to-life size wherever you are.
The app also uses a virtual, 360-degree shopping feature that shows how popular items are being displayed in homes.