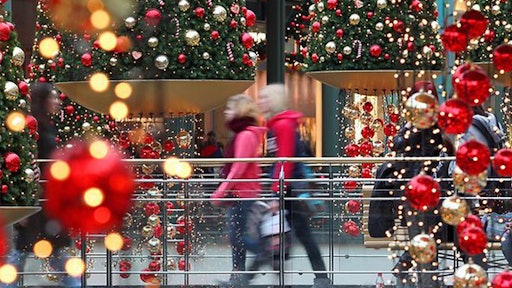 For the first time ever, Christmas holiday retail sales are anticipated to reach $1 trillion in the U.S., CNBC reports. Low unemployment, solid income growth and higher consumer confidence are reasons for the high sales, bringing in the strongest growth since 2011.
With traditional retail stores like Sears and Toys R Us closing or declaring bankruptcy, many analysts were left concerned over the future of brick-and-mortar shopping. However, data from market research firm eMarketer found that the sector is expected to grow 4.4 percent year-over-year in store sales, making it a "bright spot" for the retail industry, CNBC reports.
Online shopping also continues to grow this year, capturing 12.3 percent of the total sales figure, data shows. CNBC reports that e-commerce sales are predicted to rise 16.6 percent this year to $123.73 billion.