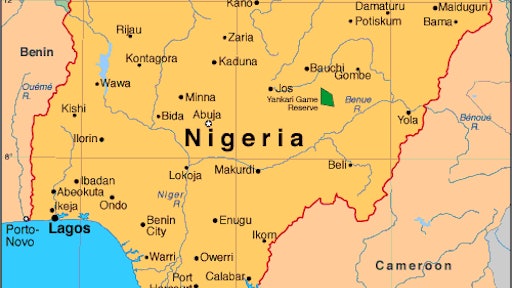 Chemonics International and One Network Enterprises are partnering together to promote and safeguard the timely and safe delivery of health medicines and commodities throughout Nigeria. Chemonics will use One Network's Real Time Value Network to create a blockchain-enabled control tower that will ensure supply chain visibility, chain of custody services, on-time delivery performance and order replenishment capabilities.
Through the USAID Global Health Supply Chain Program-Procurement and Supply Management (GHSC-PSM) project and the Global Fund Nigeria Supply Chain Integration and Nigeria Warehouse and Distribution Services Project, Chemonics will help deliver deliver lifesaving health commodities to mitigate HIV/AIDS and malaria, contribute to infectious disease control and support to the reproductive health and maternal and child health goals of the US government.
One Network's control tower solution will serve as a central hub, capturing data from Nigeria's 17 warehouses and distribution centers and 19,000 health facilities in the international donor-supported supply chain. With the results, Chemonics will track health commodities in real-time across all parties from suppliers, transporters, distribution networks and into the final health facility for disbursement to the end patient. The use of the control tower is expected to save upwards of $2 million each year in Nigeria.
"[working with One Network] Will help us to create a more efficient and agile supply chain within Nigeria and other countries around the globe, and to continue re-imagine global supply chains to ensure essential medicines are delivered to the right place at the right times," says Jamey Butcher, executive vice president at Chemonics.
GHSC-PSM is responsible for delivering commodities throughout the supply chain all the way to local clinics in Nigeria. The project opened a state-of-the-art central warehouses in Abuja and Lagos that have increased storage capacity and improved supply management, security and delivery, creating significant time and cost savings. Through the Global Fund Warehousing and Distribution Services project in Nigeria, Chemonics leveraged the robust- GHSC-PSM platform to provide warehousing and distribution for Global Fund-procured HIV and malaria commodities. One Network's control tower will help Chemonics maximize savings and enhance coordination among parallel supply chains and donors and continue to improve the health care experience for communities in Nigeria.
The companies will also work together to provide business planning optimization services in other countries as well.