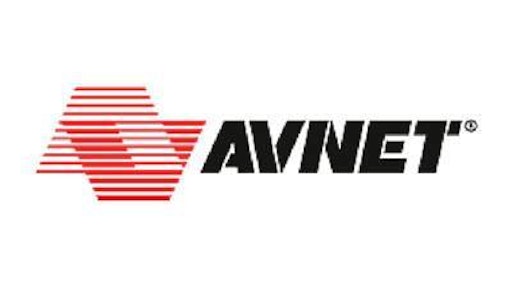 Avnet Inc., a global technology distributor, announced that it entered into an agreement to sell its Technology Solutions operating group to Tech Data Corporation in a stock and cash transaction valued at approximately $2.6 billion. Under the terms of the agreement, Avnet will receive $2.4 billion in cash and 2.8 million shares of Tech Data common stock, currently valued at approximately $200 million.
The sale of this business provides both Avnet and Tech Data with immediate opportunities to focus on core strategies and scale their respective businesses, ultimately delivering greater profitability to their shareholders.
"We believe the acquisition of Technology Solutions by Tech Data is the best decision for our employees, customers, suppliers and shareholders. This transaction presents us with the best strategic path for Avnet's future success and profitability, and puts Technology Solutions in position to achieve breakthrough business results with Tech Data," said William Amelio, CEO of Avnet. "Moving forward, Avnet will focus its resources and investments on becoming a leader in design chain and supply chain services not only for our current customers and suppliers, but also for new markets. We will drive targeted investments in embedded solutions, Internet of Things (IOT) and critical digital platforms. By investing in these high-growth areas, we can expand the breadth of our portfolio and attract new customers worldwide who depend on us to deliver world-class solutions."
Avnet's Technology Solutions operating group is a global IT solutions distributor serving customers and suppliers in more than 80 countries. It provides solutions, marketing, training, resources and services that span the cloud to the data center, and encompass the entire IT lifecycle. It works with value-added resellers to make it easier and more affordable to enter and excel in high-growth technology and vertical markets locally and around the world.
"This transformative transaction will position us as a premier global IT distributor with the most diverse end-to-end solutions from the data center to the living room," said Bob Dutkowsky, CEO of Tech Data. "Tech Data competed with and admired Avnet Technology Solutions for many years. We're thrilled to start this journey together, and are confident that our customers, vendor partners, employees, and shareholders will appreciate and benefit from the value that we will bring to the market. We look forward to welcoming the Technology Solutions team to Tech Data and are excited for the opportunities that this combination creates."
Additionally, Avnet and Tech Data intend to partner on delivering world class IOT end-to-end solutions to the market.
Upon completion of the transaction, Avnet expects to realize a gain of $3.75 to $4.75 per share. The closing of the transaction, which is subject to customary regulatory approvals, is anticipated to occur in the first or second quarter of calendar 2017.
Citi and Allen & Company LLC are acting as financial advisors to Avnet, while Gibson, Dunn & Crutcher LLP, is acting as legal advisor.
Companies in this article