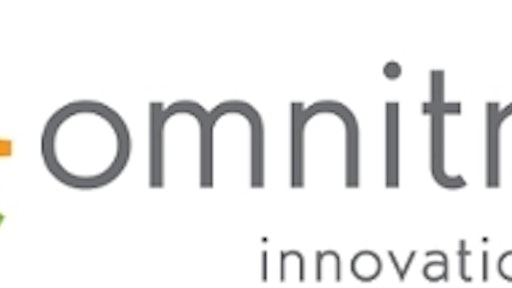 Dallas—March 9, 2016—Omnitracs LLC, a global provider of fleet management solutions to transportation and logistics companies, announced the appointment of Sathish Gaddipati to vice president of data product engineering. In his new role as part of the expanded Data Product team, Gaddipati will help spearhead efforts to build a consolidated Data Lake and Hub for Omnitracs' evolving Data Products portfolio. Gaddipati most recently served as the vice president of the data services platform for The Weather Channel, where he succeeded in building one of the world's largest data services and analytics platforms on a public cloud, capable of serving more than 20 billion requests per day. This platform currently serves many large customers like Apple, Google and Samsung, and will be one of the building blocks of IBM's Internet of Things (IoT) initiatives, an endeavor Gaddipati was instrumental in driving.
"For years now, Omnitracs has recognized the impact Big Data can have on the evolution and innovation of the transportation industry. When it comes to helping carriers—from large national fleets to independent owner-operators—operate more safely, efficiently and profitably, Big Data, e.g., deep data analysis and predictive modeling, is paramount," said Dan Speicher, chief technology officer at Omnitracs. "By adding Sathish to our already deep bench of Data Product executives, we're accumulating a wealth of knowledge that will help us further transform our existing fleet management analytics software, thus empowering our customers to leverage the Big Data paradigm shift successfully as a competitive advantage."
With more than 15 years of engineering leadership experience under his belt, Gaddipati brings to the table a widely varied skill set, including an understanding and knowledge of enterprise data management, business intelligence, database administration, data integration, cloud computing, Big Data technologies, Internet of Things, application program interface (API) development and advanced analytics. He has managed a number of global teams, building highly scalable data and analytics platforms at The Walt Disney Company, NCR Corporation, InterContinental Hotels Group (IHG) and Sun Microsystems. During his recent tenure at The Weather Channel, Gaddipati was also involved in significant intellectual property (IP) development that resulted in multiple patent filings.
Known among peers as having an entrepreneurial spirit and many business goal achievements through technology and innovation, Gaddipati expressed a hunger and desire to help further secure Omnitracs' foothold as a leader in Big Data. He states, "Since coming on board last August, I've been privileged to work alongside some of the brightest minds in the industry and in the data analytics space. Now fully immersed in the company culture and corporate inner-workings, I look forward to embracing this new chapter in my career, and furthering Omnitracs' contributions to innovation in data analytics and predictive modeling."
Companies in this article