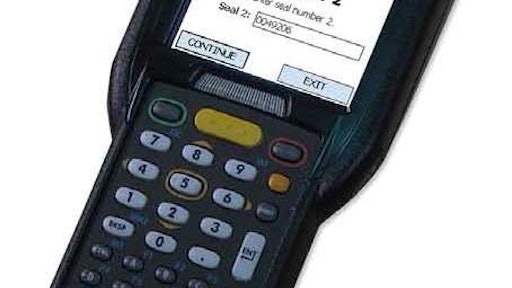 Livonia, Mich.—Nov. 30, 2012—Container and Pooling Solutions Inc. (CAPS) enhanced its proprietary container tracking software, CAPS-TRAC, to enable users to capture, store and report on newly added data points. In addition to tracking individual container IDs and contents, customers now have the ability to track critical quality-related data throughout the supply chain including product temperature, weight and safety seal numbers. The launch of these new tracking and data recording features are timely with the introduction of increasingly stringent government and industry food safety regulations such as the recently enacted Food Safety Modernization Act (FSMA).
"With the new CAPS-TRAC capabilities, food suppliers and manufacturers can now electronically capture, store and report on key data control points throughout their supply chain," explained Keith Schall, Director of Business Systems and Technology for CAPS. "Doing so reduces manual processes and room for human error while complying with new regulations requiring more rigid data capture methods to ensure accuracy and accessibility in case of recalls."
In addition to its full-service returnable shipping container rental programs, CAPS offers a stand-alone Software as a Service (SaaS) reusable container management solution. Since its initial development of CAPS-TRAC, the company has continued to leverage emerging technologies, ensuring they provide customers with a comprehensive, reliable, flexible asset tracking system including extensive reporting capabilities.
The CAPS-TRAC system resides in a secure cloud environment and is available from any Internet-accessible computer. Data can be captured via mobile scanning devices or RFID-enabled portals. The data is automatically transmitted, processed, and immediately accessible for review by all relevant supply chain partners.
Companies in this article