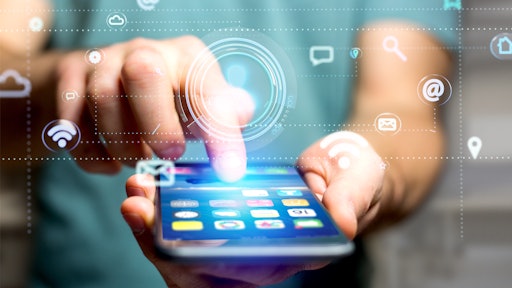 Production Perig AdobeStock_197308139
6 River Systems launched the Mobile Fulfillment app, built on 6RS' cloud-based fulfillment execution system (FES) to facilitate the picking of items outside the reach of autonomous mobile robots (AMRs) due to product size, weight or warehouse location.
"With today's macro-economic climate, many operators are looking for ways to extend the life of their current systems and assets rather than take on long and expensive projects," says Jerome Dubois, VP of Shopify Logistics and co-founder of 6 River Systems. "The 6RS Mobile Fulfillment app will extend existing WMS solutions to improve warehouse operations. When combined with our automation solutions, like our robot Chuck, the mobile app improves wall-to-wall accuracy, productivity and SLA times."
From 6 River Systems:
6RS' Mobile Fulfillment app leverages the benefits of the FES to streamline routing of work, reduce training time over traditional systems and enhance data tracking to provide better visibility and operational insights.
The app pairs with existing warehouse equipment such as walkie riders, forklifts and man-ups.
6RS also announced three new technical features to its FES, including mobile sort for multiple work areas; language translation; and improved system usability.