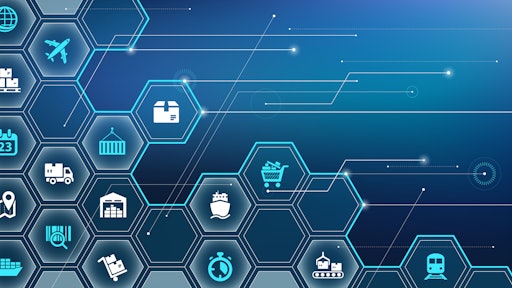 j-Mel
Building an ecosystem helps businesses accelerate growth and cultivate customer loyalty, whatever their position is in the supply chain. In this uncertain market, as businesses strive to stay nimble and reach new audiences while they navigate supply chain and inventory challenges, interest in digital ecosystems has grown significantly.
How do organizations develop their digital ecosystems? The first step is to go in thinking globally. It's estimated that at least a dozen sectors, including B2B services, mobility, travel, hospitality, health and housing are reinventing themselves as vast ecosystems, which could add up to a $60 trillion integrated network economy by 2025.
Cutting through the complexities
The value of the ecosystem is that it simplifies connections between partners through a centralized point. No single stakeholder needs to own or operate all components of the system, which means this network of partners, from vendors and distributors on to resellers, offers combined value. The fact is that business buyers are increasingly behaving like regular online consumers and expect an omni-channel experience from other businesses, where they can view product information and analyze activities across all channels through one source.
More and more business customers also want simple, subscription-based solutions as industry boundaries blur and the supply chain continues to rapidly transform. The subscription or pay-per-use models not only offer recurring revenue, but also gives the provider the opportunity to know their customers better and enhance customer experiences. Along with improving efficiencies in billing, providers with visibility of their customers' usage can work closely with them to proactively solve challenges and anticipate their future needs.
As a result of this evolution, channel providers like managed service providers (MSPs) are transforming to better meet the world's digital-first expectations and increasingly adopting an ecosystem mentality.
Navigating the digital marketplace
Businesses should look at joining an ecosystem that already houses their target audience and carries potential new customers they want to reach. Successful ecosystem partners are busy refining their services and offering to maximize ROI, optimize speed-to-value and to explore new revenue streams. It's important that the manager of the platform has the technology in place and is progressive enough to facilitate an organization's growth.
For companies both large and small seeking to build their ecosystems, there's value in looking for a third-party software-as-a-service (SaaS) platform with a prebuilt ecosystem that enables businesses to extend their reach into multiple marketplaces. A SaaS platform and tools offer an integrated-bundled solution that allows companies to reinvent the way they do business, without breaking their business model. This frees companies and their customers from the limitations of ownership, as they embrace the flexibility of the usage-based subscription model.
As a recent report from Gartner points out, it's vital to get a buy-in from the C-level before initiating marketplace projects, as well as making the most of the marketplace operators' experience by enabling them to manage all the players through business user administration tools.
Vendor ecosystems consist of hardware, software, subscription services and products. This is basically "anything-as-a-service." The digital marketplace can be "as-a-service" that provides vendor and catalog management, the handling of subscription and billing, and deal with multi-level channel partner management. This is application programming interface (API) to API communication. Then there's the go-to-market ecosystem that oversee the marketplaces – home grown or third-party.
Companies whose dominant business models are ecosystem-driven experienced revenue growth approximately 27% higher than the average for their industries, and had profit margins 20% above the average for their industries.
Managing the ecosystem
A SaaS platform enables its users to work in real time with the transactions generated between distributors, resellers and customers. By automating processes with business partners, a SaaS platform also helps to increase both the productivity and reliability of an organization. It's possible to build, test, run and manage this service without the need for an infrastructure.
Ecosystem orchestration allows partners on a common business platform to easily and dynamically exchange, combine and monetize their services. The ecosystem orchestrator defines the blueprint, which is the foundation for managing end-to-end solution delivery through the digital ecosystem. Partners are also able to introduce new digital offerings at speed, sell joint offerings and create new business models.
Partners can define revenue sharing and flexible partner settlement agreements for selling their services through ecosystem partners and managing relationships with business partners. Almost half of business executives surveyed are actively seeking ecosystems and new business models with 76% of business leaders agreeing that current business models will be unrecognizable in the next few years—with ecosystems the main change agent.
The clock is ticking
Technology is evolving so fast that time is of the essence when it comes to building a digital ecosystem. The ability to quickly partner with new vendors, maintain an ever-changing product catalog, and track usage and billing for complex bundles is mission-critical. In the race to recurring revenue, it is the responsibility of providers to adequately move with the moment and strategically transform their operations, centralize processes and apply automation to keep in step with product demand and service delivery.
Perfecting an ecosystem approach is by no means easy. Building an ecosystem from scratch takes time. Channel providers often struggle with their strategic intent and goals for the ecosystem. What is the vision? What are the innovation opportunities? Ecosystems require new mindsets and resource allocation.
Organizations that wait too long to act risk being left behind. That's why a third-party Saas platform with a pre-existing catalog enables businesses to build their ecosystems and scale at a faster rate. The more that providers can lean upon customer partnerships to increase a product or service choice - from cybersecurity to cloud infrastructure, application development to the digital workplace - the more chance they have of increasing annual recurring revenue per customer and customer lifetime value.
Ecosystems thrive because their members can communicate and transfer data across interconnected networks. Customers get flexible consumption from a solution that adapts to their exact requirements. A managed marketplace platform takes the complexity out of building ecosystems and distributing subscription-based solutions. SaaS technology connects all these systems and choreographs the data flow between them. Business customers can leverage a platform that unifies and streamlines business process management to free up humans to do what they do best – create.