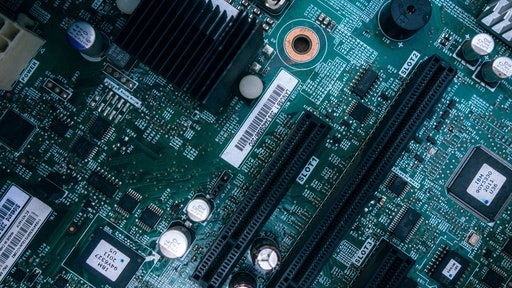 Getty Images
We've just come through a season where, despite enormous challenges, most companies have been able to supply the holiday needs of their partners and customers. Visibility into supply chains and logistics was probably the greatest challenge, and that is likely to continue in 2022.
Winning companies are taking steps to address this, by looking beyond traditional data sources for greater visibility and control.
Here's why and how.
Prepare for more pandemic-related disruptions
The Coronavirus disease (COVID-19) was the first pandemic of the digital era, with positive and negative effects. People spotted and reacted to outbreaks faster and more forcefully than before. Millions of people migrated to remote work and online shopping. Factories and ports shut down at the first sign of an outbreak. All of this showed the troubling fragility of supply chains and the problems they have responding to behavior changes.
As we saw toward the end of 2021, new variants can still arise and travel quickly. So can awareness. Disease may continue to result in restrictions on travel and slowdowns in shipment processes from various ports, making it critical for supply chains to smoothen processes through greater awareness, scenario planning, demand forecasting and inventory positioning.
Acting fast in a fast-changing environment will mean obtaining and organizing the correct data and getting it to the right people as soon as possible.
Click here to hear more about disruptions in the supply chain:
Prices for raw materials and energy will rise
Raw materials prices are rising with increasing energy costs, partly due to climate change-induced extreme weather. This affects everything from microchips to agricultural goods.
However digital the supply chain gets, we cannot escape the constraints of the physical world. We can, however, use data to manage it better, seeing and acting on third-party weather data, shared data from providers and our own information on everything from the extraction and shipment of raw materials to finding enough truck drivers to deliver the finished goods.
Infrastructure investments will accelerate physical and digital supply chains
There have been few periods in history with this much building planned. China's trade-boosting "Belt and Road" initiative, a project involving infrastructure upgrades in dozens of countries, was first announced in 2013 and incorporated into the Chinese constitution in 2017. In late 2021 both the European Union and the United States responded -- the E.U.'s "Golden Gateway" project pledged up to $300 billion Euros for more sustainable digital, energy and transport infrastructure, while the U.S. Congress passed a $1 trillion spending bill aimed at ports, roads and broadband connectivity in coming years.
Along with government spending, expect new regulation in areas like national sovereignty, sustainability and business reporting, with subsequent effects on planning and costs. Making sure data reporting about infrastructure is timely and accurate will become a critical business capability in 2022 and beyond.
This means that improvements in the physical supply chain must be met with equivalent investment in digital capability. Increasingly, the two will be viewed as a single overall capability.
Risk management is a critical skill for supply chain and logistics organizations
Risk management is the most important function in supply chain and logistics today. It is about avoiding catastrophes, lowering costs and moving fast on opportunities. With all the additional insight from new data sources, companies will be able to judge, say the effect on inventory and delivery of key goods, automating ways to notify key customers and partners, or figuring out alternative means of storage and supply, like with pop-up warehouses.
Any solution will require a series of real-time dashboards, analytics and alerts to promote system understanding and better reactions to change.
The digital partner ecosystems will share knowledge and benefit everyone
The current crisis has made companies realize that it is no longer taboo to share information with their partners and customers; in fact it is necessary to create a resilient supply chain. New awareness helps companies concentrate better on the key value areas of their respective industries.
For the retail industry, this might be around customer understanding and communications or last-mile delivery. For shipping companies, the management of ports and fleets or increasingly developing warehouse space on the fly. These are key areas of risk focus and management and require special attention. Where appropriate, pooling information and best practices can create communities of knowledge to sharpen industry focus.