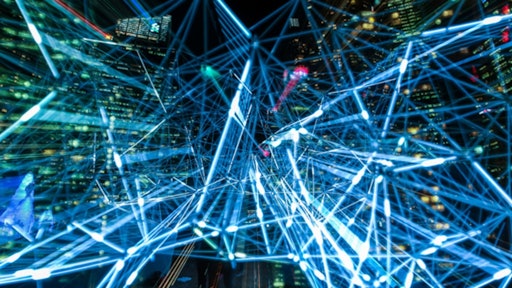 Pexels
The consumer packaged goods (CPG) and retail industries are undergoing massive shifts in how they deliver products to customers. Not only do these sectors still sell through brick-and-mortar locations, but they are also leaning more heavily on e-commerce and direct-to-consumer channels to fulfill the needs of the modern consumer.
Consumers are increasingly flexing their spending power and influence in the marketplace, pushing brands to rethink how they operate. Furthermore, the Coronavirus disease (COVID-19) pandemic accelerated new-age shopping techniques, such as buy online/pick up in store (BOPIS) and research online/purchase offline (ROPO) spending, putting pressure on sellers to adapt or fall behind.
This dynamic purchasing landscape has called into question the traditional school of supply chain methodology. Over the past 18 months, CPGs and retailers have felt the impacts of outdated supply chain models through tremendous disruption. Many businesses were not equipped to deal with the volatility, demand surges and shortages brought on by the pandemic and did not have the visibility of their extended supply chain that's needed to respond quickly enough to unexpected market conditions. The reality is, supply chains must change for the better, and accordingly, enterprises must adopt new ways of doing business.
While outsourcing packaging and manufacturing to third parties is a proven strategy for consumer brands to stay agile, communication and collaboration within these external supply chains is highly complex. A mishmash of emails, phone calls, Excel files and paper documents create risk -- for errors, delays and more. Effective supply chain management now requires real-time decision-making.
In 2021, CPG companies and their external partners have to engage at a deeper level to take advantage of the financial opportunities available in the digital age of consumer buying. More specifically, CPGs must rely on the expertise of their external packing partners to bring products to market faster and more efficiently.
How? Through multi-enterprise collaboration, facilitated by digital transformation.
CPGs must extend digitization beyond their four walls and enable data automation throughout their entire external networks. In other words, manufacturers should encourage packing partners to adopt digital tools that enable transparent and collaborative supply chains. It's not enough to only undergo digital transformation in-house. To fully leverage new technological capabilities, its adoption must ripple outward and enhance partner operations as well.
While brand manufacturers and co-packers have always operated in an integrated manner, the pandemic and pace of today's market have driven these businesses to reevaluate the viability of an arms-length supply chain relationship. While in the past brand manufacturers focused on producing high-quality goods and co-packers focused on hitting delivery targets, in today's world both parties must be in lockstep at all times. How does this happen? Through two-way communication, real-time shop floor visibility and data sharing -- these are the ingredients for success in tomorrow's supply chain, and the benefits are clear.
Faster time to market
When brand manufacturers extend digitization to their co-packing partners, both groups can work together on a level playing field to respond quickly to market volatility. The reason? Access to the same source of real-time information. They can problem-solve more easily, fulfill rush orders more accurately and scale operations efficiently. Logistics teams can share details about specific orders, delays or unusual problems. With the right supply chain platform, producers can also onboard new partners and execute faster product cycles to new customer segments. Ultimately, digitization accelerates the flow of information between manufacturers and co-packers, facilitating innovation that gets products into the hands of customers in a timely manner.
Lower costs and reduced waste
Digitization of the network also breaks down organizational silos and communication barriers between manufacturers and co-packers. Supply chain managers don't have to guess how much inventory (or lack thereof) exists at different partner facilities. As a result, they can avoid overstocking products, incurring unnecessary storage fees and holding onto perishables for too long. They can also prepare better for potential demand surges. Additionally, co-packers can manage shop floor capacity and labor requirements with greater precision. Logistics teams have more freedom to focus on higher-value work.
Better quality control
By leaning more into digital solutions and relationships with external partners, manufacturers can evolve beyond asynchronous forms of information-sharing. They can overcome the error-prone and obsolescent nature of spreadsheets and emails, ensuring all stakeholders have access to useful information that improves quality control. Through sophisticated supply chain tools, manufacturers and co-packers can work together to manage materials and inventory, even down to lot and batch levels.
These benefits aren't achievable for those who stick with the old way of managing supply chains. And the responsibility is on CPG manufacturers to transform the way they interact with external contractors.
Fortunately, software-based supply chain management platforms make it easy for producers to integrate their operations with third-party co-packers. Rather than force-fit legacy enterprise resource planning (ERP) systems to support new ways of delivering products to market, invest in an agile solution that simultaneously enhances your partners' businesses. Taking this multi-enterprise approach to digitization is the key to optimizing operations and getting products to customers faster.