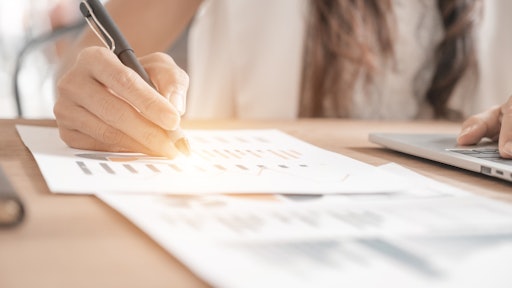 *This content brought to you in partnership with SAP*
Due to its enactment on January 1, companies that operate in Germany—with workforces of 3,000 or more—must abide by The Act on Corporate Due Diligence Obligations in Supply Chains (LkSG). As a new law focused on discrimination and environmental issues, as well as human rights, LkSG strives to increase supply chains' transparency. In addition, it is boosting human rights and environmental protection.
To accomplish these goals, the law requires German companies, along with all companies that conduct business in Germany, to ensure they achieve compliance, regarding human rights, throughout their entire supply chains.
If companies don't comply, they will be penalized up to 50,000€ ($54,155.25 as of January 19, 2023). They will also need to pay administrative fines of up to 2% of their average annual revenue, as a result of fines and penalties. And, finally, they may be excluded from public tenders for up to 3 years.
To achieve compliance and, in turn, avoid fines and penalties, Elena Parker, SVP, SAP Intelligent Spend and Business Network for Middle and Eastern Europe, advises companies to focus on the following concrete measures:
Adopt a policy statement on human rights protection. "Companies need to demonstrate that they're ready for LkSG, and they must take responsibility for the actions of their supply chain partners," Parker said.
Assign responsibilities for due diligence. To ensure they achieve due diligence, companies should define exactly where the responsibility for compliance lies within their supply chains.
Create a complaints procedure. Through a complaints procedure, companies will be able to address any potential violations that may have occurred, leading to resolutions and penalty avoidance.
Document and report compliance, concerning due diligence obligations. "With regards to indirect suppliers, due diligence obligations must be implemented," she emphasized. "And, of equal importance, companies should submit annual reports on compliance with due diligence obligations."
Establish a risk management system and conduct risk analysis regularly. Through this system, along with consistent analysis, companies will be able to identify human rights and environmental risks—and then react appropriately to address them and eliminate any issues.
Thwart violations with mitigative and preventative measures. "LkSG requires preventative measures within each company's own field of business, as well as in relation to any direct suppliers," she explained. "It also requires compliance procedures and remedial measures."
In order to ensure its customers in the European market, in particular, are complying with LkSG's requirements, SAP is utilizing its SAP Ariba solutions and SAP Business Network, while focusing on the following six aspects of compliance:
Reporting. Due to its various capabilities, SAP Ariba can help customers create the analysis reports they need to ensure they meet LkSG's regulations.
Risk prevention, mitigation and complaints management. "The SAP Ariba Supplier Risk engagement assessment process will offer customers risk management that's tied not only to their risk engagement assessments, but also their risk control frameworks," she said.
Supplier collaboration. Furthermore, to support robust collaboration with suppliers, its SAP Ariba Supplier Risk offering is connected to the SAP Business Network. This allows customers to acquire self-assessments that ensure compliance is easier for them, as well as their suppliers.
Supplier intake. "Additionally, the SAP Ariba Supplier Risk engagement assessment process will provide customers the capability to request any required data, associated with LkSG, from their suppliers," she stressed. "They can also evaluate new suppliers during their onboarding processes, while monitoring their existing suppliers too, thereby ensuring compliance with the law."
Supplier risk scoring. Moreover, SAP Ariba Supplier Risk calculates a risk score for each SAP customer, which is directly influenced by the factors that have been listed by LkSG.
Supplier segmentation. "And, finally, since LkSG requires companies to address higher risk areas for compliance, SAP Ariba Supplier Risk will help them categorize and organize their suppliers by risk profile," she said.
While looking ahead to 2023 and the implications of LkSG, Parker has one more recommendation for companies.
"I advise companies to explore the capabilities of SAP Ariba Lifecycle and Performance as well," she added. "This offering will help scale compliance across their supply bases, leading to an increase in human rights, as well as environmental protection."
To learn more about LkSG, as well as how to use it as a starting point for sustainable procurement and supply chain transformation, download a complimentary copy of the IDC white paper, "Procurement in the Sustainable Supply Chain", which is sponsored by SAP. You may also join this webinar to gain insights from a customer project at Vorwerk, one of Europe's largest retailers.