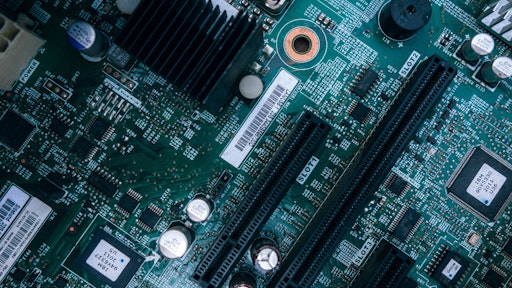 Photo by Fancycrave.com from Pexels
It's exciting to be a supply chain leader in an era when its integral to delivering on your company's brand promise. Optimizing for success can be daunting – especially given changing customer expectations, competitive landscapes, extreme weather and geopolitical uncertainty.
To win in this complex environment, you need to innovate today and invest for the future. Here are five insights to consider as you navigate the sea change.
1. Start your AI journey now to create a smarter supply chain.
Solutions with embedded Artificial Intelligence (AI) connect and correlate vast amounts of data to generate real-time, contextual insights. AI is powerful, but it isn't magic. Its ability to improve decision making and efficiency from sourcing through fulfillment grows over time, so it's important to start now.
Global technology leader, Lenovo, understands this and is harnessing AI to reduce response times to supply chain disruptions from days to minutes to better mitigate risk. While others are using it to:
Seize upside demand opportunity before competitors.
Simulate process optimization scenarios for better outcomes.
Track inventory for instant visibility of the progress of goods.
Provide instant shipment quotes that reflect actual market rates.
2. Be greedy with data so your supply chain can understand the state of things and take action.
Supply chains are increasingly integrating data from Internet of Things (IoT) sensors, GPS and weather patterns to assess events as they occur. When you marry external data with internal intelligence from products, machines, facilities and processes, you can anticipate the impact of external events, see opportunities and make better recommendations. For example, you can:
Monitor shipment conditions to maintain thresholds for temperature or humidity.
Stay ahead of machinery maintenance to extend the asset lifecycle.
Recommend alternate routes to avoid weather-related shipping delays.
3. Incorporate blockchain to address asymmetry of information for greater efficiency.
Setting aside the hype, a thoughtfully developed blockchain initiative enables a secure, transparent network with all participants. Creating a foundation of trust, blockchain permanently documents transaction histories and provides one version of the truth. This generates efficiencies in how supply chains procure, source, manufacture and handle logistics across an array of players, including small businesses.
We're already seeing multi-enterprise business networks use blockchain to solve industry-wide challenges like food safety and efficient, transparent cross-border shipping.
4. Win on customer experience by orchestrating the perfect order, profitably.
Customers expect to get their orders when, where and how they want them. But how can you tailor fulfillment processes and execution to deliver a great customer experience without hurting your bottom line?
Intelligent order management factors in your business goals while working across multiple partners to orchestrate demands in real time – from source to delivery to returns. Retailer REI is helping lead the way. Rick Bingle, senior vice president of supply chain for REI explains, "Real optimization is going to help us make sure that we have the product where it is most necessary and we get the benefits of fragmentation reduction and cost of package reduction but, more importantly, we get a better connectivity moment with the customer."
5. Solve previously unsolvable supply chain problems with Quantum.
Instead of using 1s and 0s, quantum computing processes information differently, providing unprecedented computational and modeling power. It can crunch through more data, from more sources, across more scenarios, faster and more accurately than ever. Imagine the power of quantum to optimize logistics for reliable, demand-based routing of goods and services all over the planet.
The bottom line for today's supply chain heroes? Continuous supply chain innovation is the key to competitive advantage over the long term. To move forward with confidence, understand your technology options and how to chart a course to a smarter supply chain.