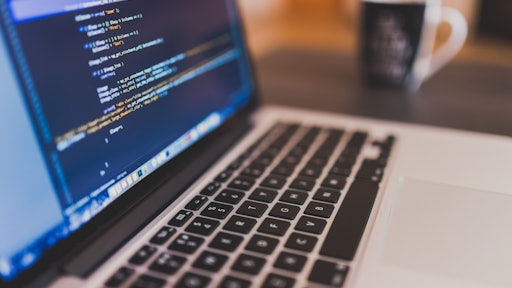 Pexels
Customers have more options than ever when it comes to e-commerce, and it seems almost impossible to compete with large marketplace vendors. Fortunately, many customers are still willing to buy outside of those large marketplace sites, particularly if better shipping options are available. Managing a supply chain where there's no excess and also great shipping speed is a very fine line, but there are artificial intelligence solutions to help improve operations.
AI In Manufacturing
Artificial intelligence can streamline the manufacturing process in several ways. First, AI can be used to take over repetitive tasks that would cause injuries to human workers over time. Second, AI can forecast demand and correlate that with scheduling to optimize production timing, saving costs on overtime, electricity, excess inventory and more. Excess inventory costs companies $443 billion each year, and one AI solution applied to this problem reduced one company's inventory overages by 20 percent, double the predicted savings.
AI In Logistics
In the U.S. companies spend upwards of $1.7 trillion on logistics in a single year, and those costs continue to skyrocket. Cutting costs wherever possible is a crucial way to remain competitive. One way to do this is to ensure every shipping container or truck is completely full when it is shipped and to optimize shipping routes, cutting down on empty space and wasted fuel.
One shipping company did this by implementing an AI algorithm that proved, among other things, that making only right hand turns saves a significant amount of fuel, along with 100,000 metric tons of CO2 emissions each year. Another company found that empty trucks accounted for 16 percent of fuel consumption in a year, another problem that AI can tackle.
AI In Shipping
Customers want their merchandise and they want it ten minutes ago, and this demand can be very costly for merchants. An astounding 90 percent of consumers expect a full refund if their item is not delivered on time, and many will take their business elsewhere if a better shipping option is available.
Using AI to track and schedule equipment and vehicle maintenance is one way to ensure trucks aren't sitting on the side of the road broken down when they should be out making deliveries. AI can also be used to maximize truck space for deliveries, ensure delivery routes are optimized for efficiency, and even forecast scheduling needs to ensure order pickers are there when demand peaks.
Using AI To Augment Our Intelligence
The secret to artificial intelligence is its ability to quickly analyze vast amounts of data that we often already have access to. Human brains can only assimilate so much, and while we can often predict demand based on our own experiences, AI can do this much quicker and much more accurately. That's not to say AI can take over the supply chain - it still needs humans to figure out where to look for inefficiencies throughout the system.
Learn more about artificial intelligence in the supply chain from this infographic. You might be surprised how much it has changed the system already.