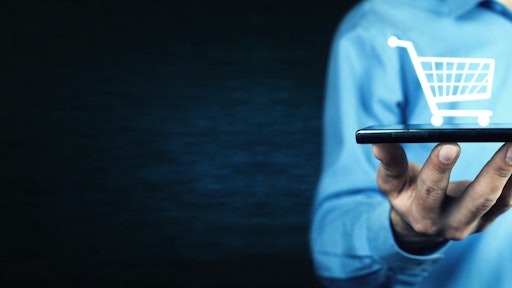 Getty Images
Recent advancements in technology tend to leave an impression that the traditional brick and mortar format of selling goods is on its way out.
After all, there's no way that the conventional way of walking down to a store and purchasing something on the spot can compete with the commodity of buying stuff from the comfort of your couch, right?
Well, as it turns out, it certainly can.
Despite massive progressions in e-commerce, online purchasing is nowhere near to dethroning brick and mortar shops. Sure, online stores are fiercely trying to compete for the market, but they're still not able to give regular shops a true run for their money.
What often gets overlooked is that in-store and online shopping are usually intricately correlated. If we put aside firms who do business exclusively online, most leading companies try to balance their efforts between the two methods of selling products and services.
That way, they make sure they get the best of both worlds.
The following infographic by RedBrain perfectly illustrates this fact. It puts leading US-based companies under the microscope and analyzes the relationship between their offline venues and e-commerce platforms. The organizations in question include the likes of The Home Depot, Walmart, Nordstrom, Macy's and Best Buy.
Companies analyzed in the infographic may come from a wide range of niches, but they do have things in common. All of them are extremely successful at what they do, they have enormous customer backing, they generate incredible amounts of revenue, and invest heavily in their online presence despite their primary source of income coming from regular store fronts.
The infographic takes into account various aspects of these gigantic businesses while comparing their offline venues with their online counterparts. You'll be able to see the relation between online and offline revenue, how visits to brick and mortar stores compare to online traffic, how much time on average visitors spend at locations and websites, etc.
Ultimately, it will bring you closer to understanding the current states of these gigantic organizations, as well as give you a clear perspective of how far e-commerce still is from taking over the reins as the primary shopping method.