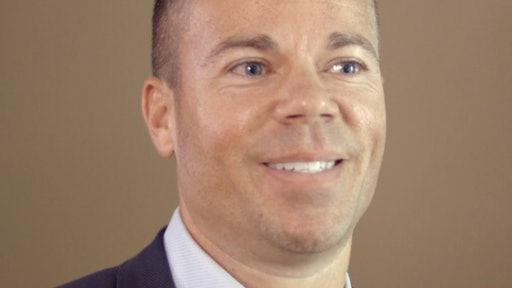 The supply chain and logistics industry is experiencing rapid changes and the introduction of disruptive technologies. The real question is, though, when will these new technologies actually take place? Supply chain challenges that the industry faces shows that many companies just aren't ready to adopt new technologies.
There is little doubt that the future state of the industry will have to have a heavier reliance on artificial intelligence (AI), robotics and other applied intelligence advances. However, we need to reach a point where such solutions aren't too complicated or too expensive for practical usage.
Eft and Teknowlogi recently conducted a survey with over a hundred supply chain executives to determine what the future of the supply chain looks like.
Supply Chain Challenges
Before looking at emerging technologies, let's explore the challenges that the supply chain industry is currently facing. These challenges drive innovation and will also lead to the adoption of newer, better solutions and methodologies.
According to survey respondents, the biggest challenges faced in the supply chain in 2018 are:
● Visibility (21.2 percent)
● Fluctuating consumer demand (19.7 percent)
● Inventory management (13.2 percent)
● Coordinating operations across multiple sales channels (11.8 percent)
● Available talent (9.2 percent)
● Keeping pace with technology (6.6 percent)
Visibility
The need for greater visibility has increased in the past few years as supply chains have gotten more complex. End-to-end visibility is the highest priority, according to 39 percent of respondents, followed by 22 percent who prioritize real-time visibility. These needs will drive some of the biggest advancements in the space, including IoT and AI. Data governance and data management will be crucial to maintaining a clear view of the entire supply chain.
Talent
While the challenge of acquiring available talent ranked lower as a priority than some other areas, it is still important to note the reasons behind the workforce issues. The main reasons cited did not so much point to a lack of available talent, but a need to better retain it. More than half (52 percent) of respondents agreed that creating a favorable culture is key to attracting the best tech talent. Once organizations have attracted talented employees, their most important strategies for reducing turnover are improving employee engagement (42.7 percent) and improving company culture (40.5 percent). These both indicate that internal changes must be prioritized.
Innovation
The last challenge listed above, "keeping pace with technology," really identifies the major resistance to innovation present throughout the industry. According to 31.1 percent of the surveyed executives, the biggest obstacle to innovation is resistance to change. When asked if they had a team exploring innovative ideas, only 12.2 percent of companies had one, and 32.4 percent had nothing at all. While technologies emerging in the industry are able to resolve many of the challenges supply chain executives face, the organizations are simply falling behind in their adoption of them. This challenge must be solved before any real improvements can be seen.
The second biggest barrier to innovation is that 27 percent of executives had difficulties justifying return on investment (ROI). Unfortunately, supply chains have always been seen as a cost-center rather than an opportunity to achieve a competitive advantage, making it difficult for executives to get new technologies that won't immediately improve costs.
The survey indicated that the biggest concerns driving spending in the supply chain in 2018 are:
● Cutting supply chain costs (25 percent)
● Automation of the supply chain (25 percent)
● Expansion into new geographical markets (23.7 percent)
Data and analytics came in a distant fourth with only 6.6 percent of respondents identifying them as spending drivers. While technology that can serve these main concerns quickly, innovations that represent longer-term investments are slower to adopt.
This is one reason why companies are moving to new ways of calculating the ROI of supply chain technology investments. The traditional "cost + recovery of cost" method is now only used by 46.3 percent of responding organizations. Newer methods of ROI calculation attempt to factor in efficiency gains, competitive advantages and the enablement of future growth. Companies utilizing these newer methods have a better chance of justifying investments in new and emerging technology.
Emerging Technologies and Trends
So, what does the future of the supply chain look like? There are a number of exciting technologies being explored in the industry right now that will prove to be disruptive in the next few years.
AI in Supply Chain
Artificial intelligence presents a solution to many challenges in the supply chain. Logistics operations require the ability to analyze millions of data variables, end-to-end, in real-time and manage processes within an increasingly dynamic supply chain. Transportation management systems (TMS) that combine AI with business intelligence (BI) are able to assess, analyze and provide recommendations for logistical and business situations in real-time.
Currently, AI is being experimented with by 33.4 percent of the responding supply chain executives, but 46.1 percent are showing no usage. While this indicates that the technology is still on the verge of breaking through, AI offers major competitive advantages to those companies looking to improve real-time decision-making.
Warehouse Robotics
The next most exciting and important technology being adopted by the industry is warehouse robotics. However, only half (50.6 percent) of executives polled indicated that they are investing in warehouse robotics in any capacity and only 5.8 percent have reached full adoption.
The main barriers for robotics are the cost and the logistics of an implementation. Some artificial intelligence systems are cloud-based and priced based on volume, allowing the price to scale with company demands. Warehouse robotics, however, require a larger upfront investment.
In terms of implementation, the main challenges companies faced were understanding where to start (35 percent), finding the right robotics supplier (11 percent) and interruption to current services (10 percent). By comparison, TMS, AI and BI can be easily integrated with legacy systems.
B2B E-Commerce
The final trend shaping the logistics industry is the increase in B2B e-Commerce which offers the ability to provide customers with a more convenient buying experience while streamlining the supply chain.
According to supply chain executives, 61.9 percent of their sales are B2B. However, only 19.1 percent of sales are processed through e-Commerce. The main barriers to adoption were visibility (33.3 percent), updating legacy systems (32.1 percent) and data interchange (32.1 percent).
Make no mistake—the supply chain is on the cusp of major changes and innovations. While the industry still faces barriers to growth, the technologies emerging are beginning to overcome those obstacles by offering increasingly lower costs and simpler integrations with legacy systems. The last piece left is for the leaders within the supply chain to be willing to push their organizations toward growth.