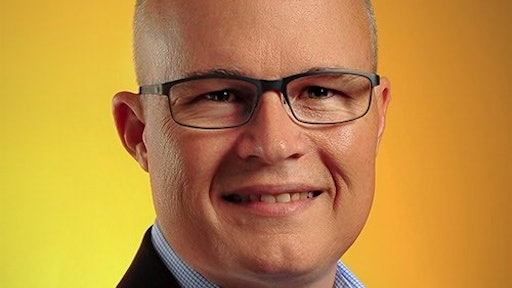 Today's digital economy has flattened the globe and created new operational and competitive challenges never imagined in the pre-Internet economic world. Gartner predicts that by 2020 more than half of major new business processes will incorporate an element of IoT. The industrial revolution is now entering Industry 4.0 with big data analytics and Internet of Things (IoT) sensor networks bringing unprecedented amounts of data to business operations. A critical aspect in making Industry 4.0 and IoT for the supply chain a reality will be connecting the physical items flowing through your supply chain with digital applications. RAIN RFID tags make it possible to track virtually everything in your warehouse, from car parts to cardboard boxes.
So… What Exactly is RAIN RFID?
Most IoT schemes involve wired or battery-powered sensors and devices. These are acceptable for large value assets or fixed equipment, such as railroad cars or drill presses, but as you track individual items the need for inexpensive, battery-free tracking becomes essential. RAIN RFID tags make this possible by integrating circuit and an antenna and attach to each item you want to track. Tags are often made out of paper, and cost pennies apiece. RAIN technology has already enabled wireless connectivity to tens of billions of items in the supply chain.
RAIN RFID is an integral part of the IoT and a key enabler of Industry 4.0, providing real-time data that informs business decisions and improves operational efficiencies. It enables wireless connectivity to items (e.g., inventory goods, tools, assets, cases, and pallets) and delivers each item's unique identity, location and authenticity to business applications.
Driving Industry 4.0 Forward
Manufacturers looking to introduce Industry 4.0 capabilities into their factories can start a RAIN RFID deployment in one of the following areas and continue to enable additional efficiencies over time.
Tag parts for easy inventory monitoring. Companies that utilize RAIN see an 85 percent time savings vs manual inventory counts.
Monitor the manufacturing process. In year one of using an automatic identification solution with RAIN, Boeing saved over $100 million through decreased assembly time, automated asset receipt and payment, better inventory management and improved quality and safety.
Improve logistics operations. United Technology Corporation's Collierville plant, renowned for their operational efficiency, saw a 30 percent increase in productivity and an 80-90 percent reduction in shipping errors after deploying RAIN.
Optimize operational asset utilization. Johnson Controls' Automotive Experience division reduced operating costs with a RAIN solution that increases visibility of its reusable shipping container inventory and easily identifies which customers are mis-using or failing to return empty crates and racks.
Recent breakthroughs in RAIN performance and cost make it the ideal technology to improve manufacturing and logistics operations. RAIN's unique capabilities – unique identifiers for individual items, battery-free operation, low cost, long range, readable without line-of-sight, 1,000 reads per second, designed to have essentially unlimited life and available cryptographic item authentication – position it to be the leading item-to-cloud connectivity technology for the IoT. This technology is ideal to scale over time, starting with your most vulnerable processes first. For example, tagging cartons or pallets to automate outbound shipping operations. This is one of the most vulnerable processes in the warehouse, but could later be expanded to pallet build, order fulfillment and inventory processes.
By using RAIN, manufacturing and logistics organizations can accurately and efficiently gain real-time visibility as components, work-in-process and finished goods flow from manufacturer to 3PL warehouse operations. This real-time information can automate processes, reduce waste, reduce capital and operating expenses on assets and improve customer satisfaction all along the supply chain. As manufacturers begin to deploy RAIN broadly, smart factories and warehouses will become the standard model for manufacturing and logistics, driving forward business by reducing cost and increasing efficiencies.