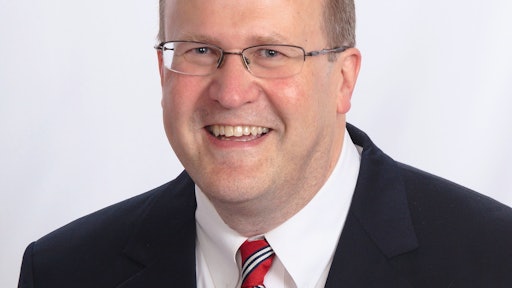 Connectivity and visibility gaps make it inherently difficult for companies to harmonize planning and activities across multiple supply chain functions. Digital technologies like the Internet of Things (IoT) and cloud computing, however, present opportunities for companies to close these gaps and create a more streamlined supply chain—and dramatically improve competitiveness.
Today, the challenge is the same for many companies: Each functional area within a supply chain uses its own unique data sets and point of view to create its own insights and functional plans for demand and supply. And as different functions execute their plans, they create actions that may actually disrupt the plans and processes of other functions.
This inevitably leads to silos of redundant data, duplication of efforts and sluggish responsiveness to variability from business or customer challenges.
Let's put the challenge into context with a classic hypothetical scenario. A packaged-foods producer seeking to spur demand launches a promotional campaign for its peanut-butter cookie brand. The marketing department places the product on a hit TV show, builds a clever social-media campaign around the placement and deploys a TV ad campaign, generating a forecasted sales increase of 30 percent.
However, this forecast isn't visible to the company's production and distribution departments. Instead, these functions are operating under the assumption that demand will remain at levels that have gone unchanged for the last nine months.
Further exacerbating the disruption is that the operations statistical forecast is based on shipments history that doesn't include shortfalls in inventory to fill orders during similar promotional events. As a result, the promotional campaign generates a spike in demand for the cookies, but the supply falls short, leaving store shelves empty and consumers unsatisfied. The packaged-foods producer is further punished by the retail partner who suffers the service failure to its consumers because it was also unaware of the marketing campaigns and couldn't "load in" for the spike in consumer demand.
In the end, the inability to connect across silos meant that the campaign was a bust, the marketing department's efforts and advertising spend were wasted, consumer loyalty was eroded, and growth remains elusive.
Close Gaps with Digital Technologies
Companies have used sales and operations planning (S&OP) for decades to help close operational disconnects, with varied success.
In the digital economy, however, companies must be much more agile and able to instantly respond to changes. Monthly or weekly planning cycles, for example, produce reports that fail to provide visibility into data or insights that can inform real-time demand plans and the working capital decisions of procurement and production.
Today, companies must deploy integrated business planning (IBP) processes and applications that can collect data from new sources and apply advanced analytics across functional boundaries. IBP relies on the collection of structured data from connected devices and unstructured data from sources like social media, as well as the seamless transmission of that data across the supply chain to share information (digital collaboration) and arm workers in all functions with better insights and help them make better decisions.
The convergence of digital technologies, such as IoT, cloud, big data, business intelligence and advanced analytics makes all this possible. It enables digitally connected, cross-functional collaboration in near real time, and helps companies improve the accuracy, synchronization and timeliness of plans—both within their organization and with supply chain trade partners and end consumers.
Companies can use IoT technologies, for example, to collect real-time data to gain greater granularity in demand patterns and deeper association with causal factors, such as promotional events, social media, the weather, and sports or social events. This can help improve forecast accuracy and scenario planning. If a natural disaster like a hurricane or wildfire halts distribution, for instance, a company can use real-time information and supply analytics to determine optimized scenarios to quickly bridge the distribution gap with a timely and economic response.
Companies can also use machine learning to capture a growing amount of contextual information—like traffic, weather, social media and demand signals—to better predict trends, optimize operations and identify new opportunities or threats.
The 'Time to Compete' Factor
Digitizing a supply chain to implement IBP is not a one-time initiative. It's a journey. Key technologies like advanced analytics and machine learning require an iterative execution in which data is collected over time, and experiences and behaviors can be learned and applied.
Companies that aren't leveraging analytics today, or that aren't building data and using historical learning, can quickly find themselves chasing competitors when they want to leverage capabilities like predictive analytics or machine learning. And it's not easy to catch up: Machine learning takes time and speeds up over time, creating an ever-widening gap between early and late adopters that might be impossible to close.
Those companies that act now can avoid falling behind. By using master data management, history from new data sources and learning iterations, companies can implement advanced analytics and machine learning that will mature over time and continually provide better, more powerful insights.
Orchestrating IBP
Just as a symphony requires an orchestra that works together, supply chain transformation requires the convergence of multiple digital technologies working in harmony. Companies that can strategically leverage this convergence to transition their supply chain to an IBP model—and do so proactively—will be able to connect silos, improve working capital, reduce costs to serve, improve customer brand loyalty and be better equipped to lead value-driven growth strategies.