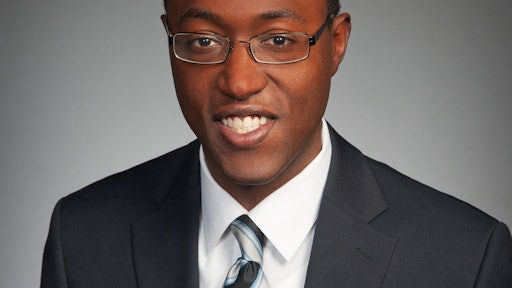 Today, e-commerce makes up 21 percent of industrial distribution sales and this number will only tick higher through 2025, when we, at Morningstar, believe industrial distribution e-commerce sales will reach $608 billion or 32 percent of our $1.9 trillion industrial distribution spending forecast. Although we see the industry generating 5 percent average annual growth over the next decade, we believe the e-commerce distribution channel will grow at an 8 percent average annual growth rate. Enterprise resource planning (ERP)-enabled sales will play a role in our growth outlook, but importantly, we believe that website-based sales will be the biggest driver in the increase, as the same demographic and ease of use trends that propelled retail website sales higher will also play a role in industrial distribution e-commerce growth.
Workforce demographics are a compelling driver in our forecast. According to a 2012 Google/Milward Brown Digital survey, Millennials (today's 18- to 34-year-old population) were 27 percent of the enterprise customer buyer base in 2012, but as of 2014, they were 46 percent of this buyer base. The swift change is coming from the way that the outsized Millennial and Baby Boomer (today's 50- to 69-year-old population) age cohorts are moving through the workforce. Baby Boomers, who are rapidly reaching retirement, represent a population of 75 million individuals, while Millennials similarly number 75 million. Based on Census Bureau data, between the two groups, there is a rather small pool of members of Generation X, who only number 50 million. The two ends of the workforce barbell (Millennials and Baby Boomers) interact with the online world in different ways. For example, Millennials spend 50 percent more time online than Baby Boomers and 15 percent more time than Generation X. Millennials also show a greater willingness to trust online information compared with Baby Boomers. These factors mean that the pace of online commerce adoption will only increase as these buyers increasingly enter the workforce, stressing the importance of industrial distributors having a well-honed e-commerce strategy.
Simply being online to service this changing buyer base is not enough. We also expect mobile commerce to become increasingly relevant. Smartphones are ubiquitous—the fact that they are so readily accessible means that Americans now spend 80 percent more time looking at mobile screens than at personal computer (PC) screens. From our research, mobile phones are quickly replacing the paper catalog that customers traditionally toted around. Imagine that you're in a manufacturing plant and able to scan a barcode on a broken drill press to find catalog numbers for the drill press' individual components. This process is incredibly more productive than jotting down product model numbers, and returning to an office to browse a website or search the index of a paper catalog. We believe this type of ease of use is being provided by best-in-class industrial distributors. Those who ignore evolving customer preferences are missing out on incremental growth opportunities and, frankly, are disappointing their customers.
However, we would also note that Google, the Internet juggernaut that controls approximately 65 percent of U.S. search engine market share, began to include mobile interface friendliness into how it is ranking websites and punishing non-mobile-friendly websites. Between evolving customer preferences and Google's gentle nudge, the mobile Internet is becoming increasingly popular.
As we look out on the next decade, we do think that service still matters. Ultimately, we favor an omnichannel approach to industrial distribution and e-commerce. For the last several years, many industrial distributors wrung their hands worried about Amazon's attempts to enter the industrial distribution industry. We are confident that the company made inroads into the industry, but it failed to be as successful as it hoped. In our research, Amazon's Amazon Supply saw its best web traffic when it solicited request for proposals (RFPs) for electrical component vendors and when Forbes wrote an article about how the industrial distribution market opportunity could potentially overwhelm Amazon's retail success. By April 2015, Amazon shuttered Amazon Supply and replaced it with Amazon Business. The new website is similar to Amazon's Marketplace strategy in which a myriad of third-party sellers are able to sell through Amazon. In 2014, Amazon sold $70 billion of products; however, including Amazon Marketplace in the company's gross sales, the company was actually responsible for facilitating $160 billion of online product sales.
We think the key difference between Amazon's retail and industrial customer bases is that industrial customers want more than simply a website. They like 24-hour delivery options, but sometimes, they like the ability to immediately pick up merchandise from stores. We also think that industrial customers like vendor-managed inventory and industrial vending options. We think this robust set of distribution strategies made industrial distribution relationships sticky and challenging for Amazon to become a more significant player.
Amazon's new strategy looks like it will become more of a sales outlet for industrial distributors who are currently offline. We doubt that it will facilitate the omnichannel strategy that we prefer and that it is likely to make customer relationships less sticky for industrial distributors that choose to use the sales outlet. For example, rather than having a truly dedicated storefront, distributors are blatantly advertising their product prices and a customer can simply sort distributors on the basis of price. We're also worried that some customers may use Amazon to call industrial distributors that are highly rated to offer the best customer service, but then turn around and order from the lowest cost (presumably lower service offering). We think this is radically different from a true omnichannel model in which there is harmonization between store, online and paper catalog processes, as well as an interface where industrial customers can track, record and monitor all of their purchases across a wide array of distribution channels.
The next decade promises to be exciting. Improvements in mobile device capability, a younger and more tech-savvy workforce, and more innovative industrial distribution companies will push e-commerce industry revenues to new highs by better and more efficiently serving customers.
Companies in this article