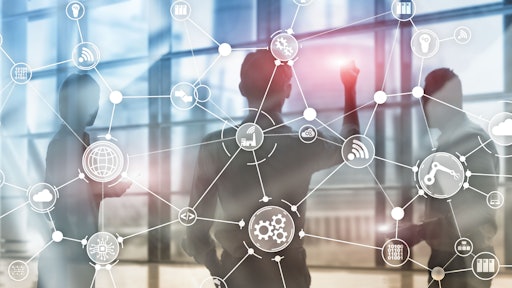 Funtap/stock.adobe.com
We are on the precipice of a technological revolution that will transform nearly all aspects of our daily lives, but there are significant hurdles that must be overcome to support the full-scale drive into the future.
Crossing the threshold into the tech renaissance, powered primarily by AI, will require exponential growth in facilities that produce the essential components for future products. The constraints of the current supply chain for these products underscore the importance of this infrastructure investment as demand continues to escalate.
The necessary buildout must coincide with an investment into producing and sourcing key raw materials and bolstering a limited supply chain workforce.
For decades, hardware technology matured with the expected margin erosion. Companies began the pivot to SAS and services in search of stickiness and higher profit margins. As such, the risk-adverse industry minimized OPEX through more aggressive outsourcing of component manufacturing. Companies elected to grow their stateside infrastructure through acquisition rather than new buildout. This stagnant investment in critical infrastructure and the aggressive downsizing and outsourcing resulted in a global interdependency with commodities and supply chain experts becoming collateral damage in the U.S.
Fast forward to COVID. The pandemic provided irrevocable proof, with data, that the world could fully operate and thrive in a digital environment. It radically consolidated and accelerated the timeline for next gen technology products, creating a massive demand for electronic components.
This demand underscored the lack of physical infrastructure and available supply chain workforce in the U.S. It also highlighted issues of a global manufacturing landscape that is influenced by geopolitics.
Preparing for the next economy
Technology will drive the next economy, with AI as the megatrend, and continue the incredible growth in electronic component needs. Augmented reality, electric vehicles, smart connected devices in every industry will operate through IoT, and products will transcend their hardware through applications — an iPhone serving as a wallet or a smart watch acting as a healthcare device.
But the infrastructure to support this revolution is not yet in place in the U.S. It will require investment in fabrication facilities, computing power, cloud capability, security, renewable energy and more internet breadth and speed and AI.
New technology will require an exponential increase in component complexity and density, from those that are building infrastructure (data centers, enterprise, networking, power supply companies and more) to those building finished products. A shining example is EVs, which are predicted to make up one-third of all new cars on the road by the end of the decade and have a minimum of 8,000 components per car.
The issues don't just concern high-level infrastructure— the sub-infrastructure is also not yet ready to tackle future demands and will take years and trillions of dollars to build.
New wafer foundries, substrates, OSAT capability and all the raw materials to support the build out, including cobalt, palladium, copper, neon gas and others — are required to meet next-gen hardware needs.
Headwinds facing the industry
Over the past decades, the supply chain has been built on a global interdependence with the intent to lower manufacturing costs and open new markets. These interdependencies are now entrenched in all supply chains. And while headwinds for the industry include environmental and economic issues and other force majeure events, the current geopolitical landscape may be a bigger concern. On the global stage, the relationships between Russia-Ukraine, China-Taiwan, China-U.S./Allies are only exacerbating the situation.
We are already seeing the impacts.
A significant portion of raw materials needed for fabrication comes from Ukraine, including neon gases used in lithography equipment. Simultaneously, there is an increased demand for other raw materials constrained due to geopolitics, such as cobalt and chemicals needed for manufacturing substrates. One of the largest global suppliers of raw materials to foundries is sold out through 2026.
What's next: Cradle-to-grave best practices
It's an exciting time as we define the new normal for the global supply chain during this technological revolution. But to keep pace, companies must incorporate innovative approaches to risk mitigation and supply assurance. We have already seen how old-world strategies are not sufficient for this new-world market.
Success in delivering the next generation of technology relies on several pillars that provide cradle-to-grave best practices and end-to-end supply chain solutions, including:
Implement strategies to counter delays: The supply chain will remain bumpy for the next several years. This is the beginning of the next generation of products and the roadmaps are not entirely visible yet. Focus on data analytics, risk mitigation, supply assurance and internal sustainability are imperative. A collaborative approach internally and externally will be imperative.
 Advance risk mitigation through focus on New Product Introduction (NPI): Risk mitigation best practices come from robust efforts in NPI where the flexibility is created for future builds. Flexibility in your bill of materials, the ability to pivot between manufacturing companies and the capacity to manufacture from various regions and countries create options to neutralize supply risks.
Maintain production through supply assurance: Inventory management and buffer stock is essential to avoid disruptions. Simultaneously, it is vital to future-proof your inventory by assuring it can also be used in the next generation of technology.
Supplement supply through internal sustainability: Harvesting products from your own materials supports maintenance and repair operations and enhances your company's supply of hard-to-find products to lengthen product life cycles. Internal and external sustainability are paramount to protecting our environment as well.
Align with sourcing experts: To drive success in the new market, companies should partner with experts that have a wealth of experience, understanding and visibility through the entire supply chain. These supply chain pros understand all commodities, from all manufacturers, from all points of the world, at any given moment.
The most comprehensive and consequential revolution in technology is at our doorstep, and we must ensure companies are utilizing revamped supply strategies and that the building blocks are in place for us to thrive in this new global landscape.