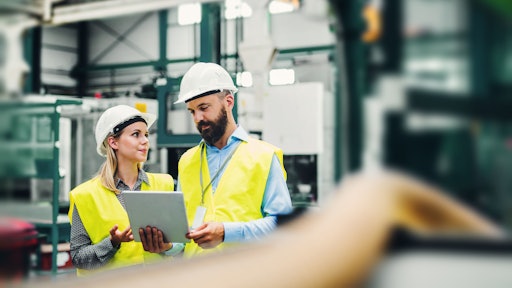 *This content brought to you in partnership with SAP*
As businesses strive to build resiliency in response to current uncertain economic conditions, their leadership teams must have clearly defined objectives.
In fact, throughout the remainder of 2022, Sudy Bharadwaj, VP, strategic engagements, SAP, advises businesses to focus on three key areas—evolving from pre-pandemic to post-pandemic business initiatives, establishing a cross-functional stakeholder team, and defining metrics, in preparation for 2023 and beyond.
"To fully prepare for these objectives, businesses must validate them too," Bharadwaj says. "And then, after validating them once, they should validate them yet again."
1. Evolving from Pre-pandemic to Post-pandemic Businesses
In order to validate these objectives, businesses must fully understand them first. For instance, while looking ahead to their future supply chain, it's important that they also look to the past so they can implement the various lessons they've learned in the last two years.
Before the pandemic, businesses tried to hold as little inventory as possible to manage their working capital better, and although there was risk involved, businesses weren't overly concerned about disruptions.
Consequently, they created brittle and longer supply chains and, in some industries, very defined and inflexible supply chains focused primarily on cost savings.
"Businesses lost control over how their suppliers treated their employees and developed their products," Bharadwaj says. "Looking back, businesses need to understand what suppliers' specific issues are now, especially regarding sustainability and the treatment of employees."
Once the pandemic surfaced in early 2020, resiliency wasn't only associated with product supply, but employee supply as well.
"Therefore, suppliers' employee treatment must be a big focus for businesses now—one of their most significant focuses, actually," he adds.
In preparation for 2023, three Rs currently stand out: resilience, recovery, and recession. Businesses are preparing for a shift, as a potential shutdown may occur again. And as a result, they are attempting to avoid costs as they strive to mitigate the impact of inflation—another vital aspect of the evolution that's occurring for pre- to post-pandemic business initiatives.
"In looking ahead to the coming months, businesses will need to answer the following questions: How realistic is the objective of cost savings? What does agility mean, and how do you measure it?" Bharadwaj asks. "Also, how do you manage and target it, and how do you improve it?"
2. Establish a Cross-functional Stakeholder Team
Once businesses understand where they've been and, consequently, are more prepared for what's to come, they'll need leadership teams that can operate across various functions to enable them to meet their overall needs—particularly around customer service, high margins, and revenue growth.
Here are some examples of core cross-functional skills to consider:
Finance: Leaders must be focused on costs, working capital, and risks.
IT: Leaders should focus on simplification and innovation.
Manufacturing: Leaders should focus on efficiency and production.
Procurement: Leaders will need to focus on costs and risks.
Supply chain: A focus on inventory and closer collaboration with suppliers on inventory and quality is key.
3. Define Critical Metrics
With a cross-functional leadership team at the reins, businesses should also strive to define the following critical metrics:
Lead time: The amount of time it takes for products to be delivered from suppliers to businesses; this metric is measured when companies receive the material, minus the day they placed the order.
On-time in full: A combination of two metrics—did the material come on the day businesses requested it, and did they receive the correct amount?
Planning cycle time: This metric is defined as the time in which businesses' supply chain plans, suppliers, and internal operations all agree on when products will be received. Today, businesses must be more open-minded and collaborative regarding this metric.
Order confirmation cycle time: This metric is the time between when the PO is issued or received and when the supplier confirms the order. The time between PO receipt and advanced ship notice (ASN) should also be considered. The ASN informs businesses that the supplier has shipped their order, ensuring they know it's on the way.
For each of these metrics, an owner in each of the cross-functional teams must also be defined. From there, the metrics should be baselined, as each metric could be different, depending on the product being developed and shipped.
"What are the lead times for the various components of a product? And how do these lead times vary by location?" Bharadwaj asks. "This becomes very multidimensional and dynamic."
Once the metrics are given a baseline, they should be reviewed and optimized on a set timetable before being automated and digitized. And then, the organization must work to implement target improvement initiatives for each metric.
"To do so, businesses should answer questions like what type of technology will be used, which business processes will be implemented, and will suppliers change?" he says. "And how do we improve each of these aspects for our future supply chains?"
To acquire further insights, please visit this on-demand Supply & Demand Chain Executive webinar, which Bharadwaj co-hosted with Rohit Bharti, distinguished technologist, and director of Enterprise Architecture, Supply Chain and Finance at Hewlett-Packard Inc, on July 26.
*This content brought to you in partnership with SAP*