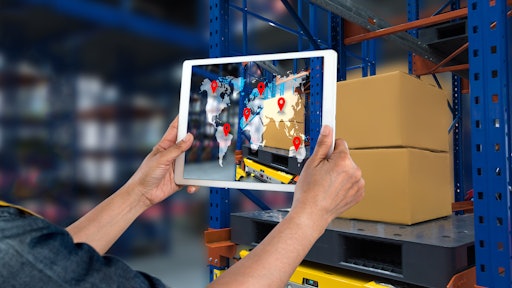 zapp2photo/stock.adobe.com
The supply chain industry is facing unprecedented chaos, quickly pivoting to address looming product shortages, as companies manage the transition of COVID-19 shifting to an endemic. However, signs show more disruption coming down the pipeline as inflation soars and West Coast ports work to finalize contract negotiations. While it can be easy to look at each of these events as an isolated incident, one thing is clear: there is a need for supply chain leaders to transform operations and prepare for the unknown.
The pandemic has made a lasting impact on the world, specifically on the supply chain industry. It pushed operations from behind-the-scenes to front and center as companies made changes to meet consumer demand and retain loyalty amid economic uncertainty. For corporate leaders, the impact of the pandemic showed the importance of reinforcing supply chain operations to withstand global disruption. New PwC research found a direct connection between consumer trust and the availability of affordable products and services. As a result, the prioritization of suppliers as key corporate stakeholders has risen while businesses focus on strengthening relationships with third-party sources to increase resilience to supply chain disruption.
As businesses adjust their supply chain strategy, leaders must update and upgrade their operations to ensure optimization in an increasingly digital world. Digital solutions are critical to addressing top business priorities, including improving resilience, boosting efficiency and continuing to deliver for customers. Despite the known value of incorporating technology within supply chain operations, research found that many companies aren't fully maximizing solutions, as 80% of leaders say technology investments aren't delivering the expected return on investment.
Digital transformation can pave the way for the future
In the face of disruption, technology solutions in the supply chain function can transform operations and distinguish a company from its competition. Technology has opened the door to data-driven strategy, as companies can successfully measure operations and use predictive solutions that help plan for the future. Additionally, emerging technology implementation within supply chain operations is helping to deliver cost efficiencies. Recent research found that two-thirds of businesses leveraging emerging technologies cited cost efficiencies as a top positive business outcome; showing the opportunity if leaders take a transformative approach to technology across the entire supply chain function. Most importantly, when facing uncertainty, technology investments can offer the resiliency corporate leaders need to successfully navigate disruption.
Amid progress, challenges to technology implementation still exist
Despite the opportunities of technology, digital transformation initiatives also face challenges. Companies do not see the expected return on investment, creating issues when pursuing a digital-centric strategy for the future. Research also found that a common challenge stunting digitization is budget, as businesses worldwide are reducing investments to prepare for continued economic turbulence. Despite the challenges, it is necessary for leaders to look long term, making the best investments for the future that will ensure they can navigate disruption and stay ahead of their competition.
Much like the rest of the world, supply chain leaders also feel the lasting impact of The Great Resignation. According to data from PwC, 58% of leaders are seeing a higher-than-normal turnover of supply chain employees, and only 23% of leaders fully agree that they have the digital skills necessary to meet future goals. Faced with a challenging skills shortage, companies must strategize to attract tech-savvy employees and upskill their existing workforce to support digital initiatives.
Five steps to help companies take technology investments to the next level
As companies embark on digital transformation across their supply chain operations, they must take strategic steps to build resiliency and drive business growth
Develop an investment plan.

Before investing in new technology, companies should consider how it aligns with their overarching strategy. During this period, ensure the proper people and processes are in place to successfully execute on technology investments.

Consider cross-business visibility opportunities. As supply chain operations experienced a heightened focus during the pandemic, businesses felt pressure to offer even more transparency into operations to help strengthen relations with stakeholders. Technology can offer a solution to increase visibility across organizational functions, helping to improve transparency internally and externally.
Focus on scalability and replication. A benefit of technology is the ability to replicate successful implementation to improve other areas of the business. When adding new technology in one area, assess how it performs, and consider if a limited investment can serve as a blueprint for implementation in other parts of the business.
Consider smaller investments for specific functions. To support digital transformation, businesses don't necessarily need to focus on large-scale investments. Leaders should also consider short-term investments in automation, which can help the business address challenges in a volatile economy and reduce recurring costs long term.
Think long-term to drive transformation. Don't limit the focus to the near term – instead, approach technology as a continuous journey. Consider strategic investments that can be made now that will in turn better position the company to navigate disruption down the road.
If the pandemic taught us anything, disruption could erupt with little notice. For supply chain leaders, technology can play a critical role in equipping the business with the skills and tools needed to mitigate risks in the future. By understanding the continued value of solutions, approaching challenges thoughtfully with the support of corporate leadership, and aligning on a technology strategy that maximizes ROI, supply chain leaders can future-proof their businesses.