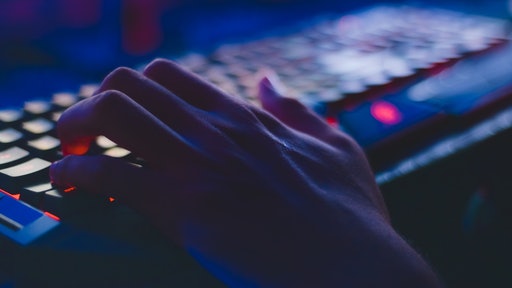 Pexels
Supply chains are central to most businesses today. It is essential to keep elements in the chain running smoothly to ensure on-time deliveries. This year, the Coronavirus disease (COVID-19) was an unforeseen black swan event that forced entire industries to re-think and transform supply chain models.
Nearly 94% of Fortune 1000 companies are seeing supply chain disruptions from COVID-19 and 75% of companies have faced negative impacts on business. Virus containment measures and staff shortages forced factories and warehouses to scale back or temporarily shut down, leaving suppliers scrambling to adjust their output. As a result, the pandemic exposed many supply chain vulnerabilities. This led to shipment delays, production holds, and massive product shortages. These issues occurred as demand surged for certain goods such as toilet paper, sanitizer and face masks.
The adversity that supply chain solution providers faced in 2020 has spurred innovation by increasing investment in artificial intelligence (AI) and other automated technologies. These solutions improve visibility in the supply chain and help overcome the challenges of managing contracts and paperwork with a remote workforce.
Companies are turning to AI-powered contract lifecycle management (CLM) to manage digital documents, automate administrative tasks and keep track of contracts and legalities.
Here are three key challenges that AI-powered CLM can help solve during the COVID-19 crisis.
Challenge 1. Supply chain administrative work must be remote for the foreseeable future
One of the toughest challenges in the transition to remote work is having to manage hundreds of thousands of paper contracts. To stay organized, companies must digitize and consolidate information, so everything lives in one centralized place of truth that is securely accessible from the home office. Many supply chain solution providers have adopted CLM to manage documents and contracts spanning decades of work. This ensures all contracts are being fulfilled and documented to protect companies from compliance issues with third parties as well as regulators.
With a flexible no-code CLM system, enterprises can customize, organize, and automate contract management without programming. Leading no-code software easily integrates with external automated systems and applications and other large enterprise applications. With this approach, large companies gain a new level of agility. Enterprises can customize CLM systems to fit even the most complex processes, and by automating them, it frees up time that employees can invest in other aspects of the business.
Challenge 2. Consumer demand is more unpredictable than ever
To further complicate matters, supply chain planners have not been able to rely on their traditional planning models because of COVID-19 disruption. Instead, the planners have had to make decisions based on real-time information. With orders and contracts constantly changing during the pandemic, it has been difficult to keep up with the rapidly evolving needs of consumers and clients.
AI-powered CLM enables companies in the supply chain to automate compliance and risk management tasks. For example, when there are last-minute revisions to orders and deliveries, businesses can easily reference contracts to make sure the orders are being fulfilled and updated. By using AI for contracting, suppliers and logistics companies can optimize processes like configurable contract risk scoring for better visibility and risk management across organizations. Additionally, compliance activities such as regulations, policies, and contract terms are all tracked and managed through one central CLM system.
Challenge 3. Due to COVID-19 restrictions and budget cuts, teams must complete the same work with less resources
COVID-19 had a negative economic impact on the supply chain. This encourages cost-cutting, which often negatively affects the safety of shippers, carriers and workers, according to Allianz's 2020 Safety and Shipping Review. Although it will not solve all supply chain and logistics challenges right now, AI-powered CLM streamlines back-end businesses processes and reduces administrative and legal costs. The resources saved can then be reallocated back to the most important priorities, which are employee health and safety.
It is essential for on-the-ground workers to feel comfortable making deliveries and running the warehouses and manufacturing plants. Healthy employees across your organization helps to build supply chain resilience. That resilience, along with the ability to adapt to changing conditions, ultimately leads to increased customer satisfaction, which in turn improves the bottom line.
Supply chain resilience through technology
Today, COVID-19 logistical hurdles along with heightened customer expectations influence every link in the supply chain. To address these challenges, supply chain solution providers are turning to automation to make global supply chains smarter, faster, more customer-centric, and sustainable. AI-powered CLM is a key example of applying advancements in AI technology to practical use.
Next steps
For supply chain organizations wanting to take the first step in implementing AI-powered CLM, they should begin the search with a third-party software research firm, preferably based on real customer experiences like Gartner's Peer Insights. These sources provide real information, not marketing speak, on both capabilities and customer experience, which supply chain leaders can use to zero in on the right CLM solution that will fit the needs of their organization.