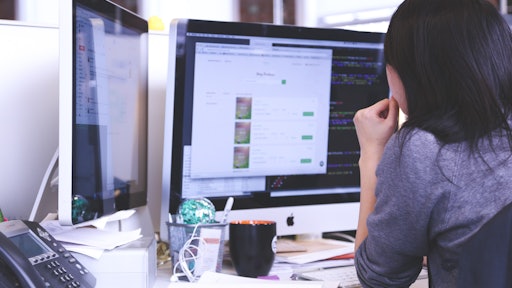 Startup Stock Photos from Pexels
New Sales Leader Joins SVL to Grow European Business
Martin Sulavik is taking over as the regional sales and application manager of Smart Vision Lights' (SVL) Europe division. He will work in tandem with Tony Carpenter, director of sales in Europe and Asia, to lean into growth in the area.
Sulavik will be based out of Bratislava, Slovakia and will be responsible for garnering new business while strengthening current relationships in the region. He comes from Cognex Ireland Ltd. where he was sales manager for the past three years, in addition to engineering and leadership positions at KEYENCE International Belgium.
ECI Communication SVP Moves up to CMO
ECI Software Solutions has promoted its previous senior vice president of global communication and brand, Traci Johnson, to chief marketing officer. She has spent almost 20 years with the company and will now focus on creating customer value, global digital marketing, demand generation strategies and continuing to build the ECI brand.
Johnson started out with the company in 2000, when ECI acquired DDMS. Prior to that however, she had been with DDMS since 1989. After the acquisition, she was responsible for quality assurance, and project management as the vice president of DDMS. ECI believes that her long tenure with the company will help her in the new position.
4flow Aims for 5-Year 150% Growth with New Leadership
Kai Althoff is taking over as the new CEO of 4flow, as its previous CEO and co-founder, Steven Wolff, moves to chairman of board and Andrews Kick and Julian Schulz also join the board. Kick has been with the company for almost 20 years and Schulz joined in 2004.
The two have also both been promoted to chief operating officers, Kick responsible for global consulting and Schulz for global management and services. 4flow has also appointed Stephan Kappel as chief financial officer. These appointments are all part of 4flow's larger goal for international growth, setting a goal for 150% growth by 2025.
SMC Strengthens Board
SMC has appointed two board of director members, GlobalTranz CEO Renee Krug and SGI LLC president Tim Story. Krug has extensive expertise in finances and supply chains, previously serving as chief financial officer at GlobalTranz and other roles at Clear Channel Outdoor, Swift Transportation and Honeywell. Story founded SGI LLC in 2000, originally named Story Group.
The company believes these appointments will grow SMC's education and technology offerings, as the industry continues to change.
Slync.io Prepares for Aggressive Growth with CRO
Former Oracle and One Door executive Amy Gearing is joining Slync.io as chief revenue officer after a successful Series A funding round for the company. She is now responsible for Slync.io's global go-to-market strategy and execution, worldwide sales, professional services and other go-to-market operations to meet and revenue growth. The company says it is gearing up for aggressive growth.
Gearing has more than 20 years of total experience in sales and revenue, including most recently One Door, Oracle and Retek. She is known for participating in significant transitions such as initial public offerings and acquisitions.
Veteran Execs Join Alacriti
Alacriti has hired two new executives, Carl Robinson as senior vice president of sales and Vanessa Varian as vice president of marketing, hoping to drive growth. Robinson has more than 25 years of experience in digital banking and global payments at companies like EDS, Hewlett Packard, Oracle, Sterling Commerce, Fundtech/Finastra, ACI and most recently Infosys.
Varian comes from experience at Sidecar as vice president of product marketing in addition to TiVo's software-as-a-service product division, IBM's MassS360, Motorola Mobility (acquired by Google), United Healthcare and AON.
Berkshire Grey Strengthens Positioning with New CMO
Berkshire Grey is bringing on a new chief marketing officer, Christine Washburn, who comes from Rocket Software, to lead the former's marketing strategy and lead generation. She will report to president and chief operating officer Steve Johnson.
Washburn will develop an overall marketing strategy for Berkshire Grey to better meet the demands of the industry and company itself. At Rocket Software, she was also the CMO and helped in the acquisition of the company to Bain Capital for $2 billion.
Berkshire Grey has also named Sri Solur as senior vice president and general manager of its new business unite, who will also report to Johnson. He has held similar positions at companies such as Shark Robotics, Comcast and HP.
Companies in this article