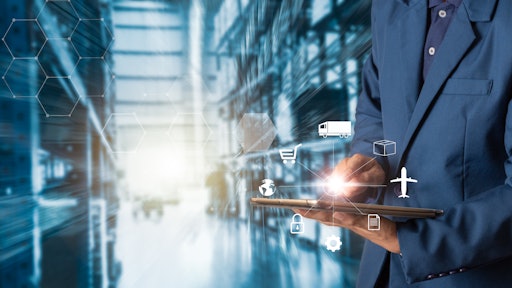 Getty Images
In today's technological world, customers hold all the power, and their needs are changing. It's tempting to think that the key drivers behind changes in business are driven by technology, but it's often the customer who's in the driver's seat, demanding rapid transformation and challenging original equipment manufacturers (OEMs) to shift their business models so they can meet new expectations.
Customer experience is the new brand differentiator
OEM customers want more: rapid feature development, better success rates and most importantly, high-touch, personalized customer experiences. Customer experience is taking over as the leading brand differentiator among technology buyers, surpassing all traditional measures, including price. With even moderate investments in customer experience, technology suppliers can realize significant increases in revenue.
For today's customers, faster is better
We live in the age of instant-everything. Business buyers are largely following consumer trends in their expectations for immediate answers to their needs. Coupled with a growing globalization movement, this customer demand for prompt delivery strains traditional supply chain models, especially for established OEMs.
New entrants into the technology delivery market hold significant advantages, with their born-in-the-cloud mentality and immediate ability to meet the needs of their global customers. Established OEMs that don't modernize and accelerate their supply chain business models risk being left behind.
The three keys to supply chain optimization
The supply chain is what connects OEMs to their customers, and in today's market, it needs to be customer-driven to be effective. But at the same time, the supply chain must remain cost-effective for technology suppliers. By shifting the supply chain model in three ways, OEMs can meet rapidly changing customer needs while keeping costs down.
1. Put the customer first
Traditional business models aim to meet the end-goal of the customer. However, in a customer-driven supply chain, every touchpoint represents an opportunity for experience improvement and brand differentiation. "Customers are influenced by their experience
of the supply chain," states Lisa Callinan, Research Director at Gartner. "Even in the simplest terms, it's easy to see that a late delivery can disappoint, whereas an expedited delivery can delight."
2. Pick the right logistics model
Running a rapidly changing, globally expanding business can become complicated and expensive quickly. Third-party logistics, outsourced distribution and global partnerships can help OEMs simplify and streamline their supply chains while saving both effort and budget for strategic initiatives.
3. Provide real-time visibility
Customers are connected, and they expect to be kept informed. Successful, leading companies are the ones employing modern supply chain processes that provide automated ETA calculations, regular order status updates, actionable insights and deep metrics to help customers improve their business practices.
No matter how fast customer needs change, improving the customer experience from end to end is vital for OEMs who want to increase or retain their success today and in the not-so-far-away future. And partnership is one lucrative strategy to getting there.