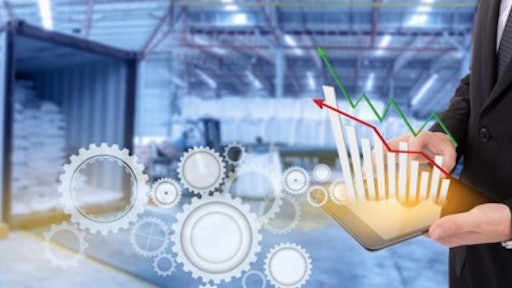 In the past few years, competition around the last mile has increased exponentially for supply chain and logistics providers. Thanks to the introduction of one-day and two-day shipping from e-commerce giants like Amazon, consumer expectations have skyrocketed, with buyers now accustomed to lightning sped delivery. As a result, supply chain providers and carriers across the globe are seeking cutting-edge technology, such as artificial intelligence (AI) and automation, to optimize their networks, modes and warehouse processes to remain competitive.
AI in the Driver's Seat
Most recently, we've seen carriers such as FedEx and UPS implement autonomous vehicles and bots to gain a competitive advantage and offer speedier, more convenient deliveries. This use of automation is gaining popularity, and more companies are trying to integrate these types of technologies into their business models to help tackle last-mile delivery.
While autonomous vehicles do present some significant benefits, including reduced fuel consumption and even improved traffic management, there is an important factor that must be addressed: accuracy. If these vehicles are going to transport goods to consumers, it's critical that they accurately pinpoint delivery points. That's where next-gen geocoding technologies come in. With the unique ability to convert GPS coordinates into exact locations, the technology is beginning to gain traction as a collaborative tool to further enable the use of smart vehicles.
Some industry experts question whether AI and autonomous vehicles will eventually eliminate the need for truckers. While we will likely see self-driving vehicles, a human will still be needed to verify counts, capture signatures, break the seal/open the truck door, physically unload goods and the like. However, with the adoption of autonomous vehicles, companies can operate for longer hours because drivers won't be subject to service-hour constraints. Additionally, humans who were once in the driver's seat, could be used as attendants instead.
Accelerating Industry-Wide Transformation
Any new technology is bound to generate some apprehension around new processes, and AI is no exception. Still, many leaders view AI as a critical tool to push the industry forward and understand its criticality for providers to compete and remain relevant. In fact, it's predicted that AI will be among the top technologies to deliver the most supply chain benefits in the next five years.
Complex processes that typically require a form of optimizations, such as network optimization, mode optimization and warehouse process optimization, are utilizing AI to make operations more efficient and gain a competitive advantage. Additionally, decision-making processes that must be replicated repeatedly, including approval of extra charges submitted by carriers and strategic sourcing requests and responses, will greatly benefit from AI as well.
One area that may take more time to effectively implement AI is global trade. This is a very complex area in logistics to apply AI, as the risks of penalties for non-compliance are high, and most companies require humans to review "flagged" parties and make judgment calls on whether or not the party constitutes a violation of trade sanctions or other restrictions. However, as AI learns from human reviews and inputs in this area and subsequent decisions, it holds potential in revolutionizing the compliance industry.
AI has already brought about innovative solutions, from delivery bots and self-driving cars to the collaborative use of geocoding, and that's just the tip of the iceberg. As the use of AI continues to gain traction across more areas of the supply chain, it will help to streamline logistics on a broader scale, enabling companies to optimize their operations, more effectively leverage their data, and better adapt to changing customer needs.