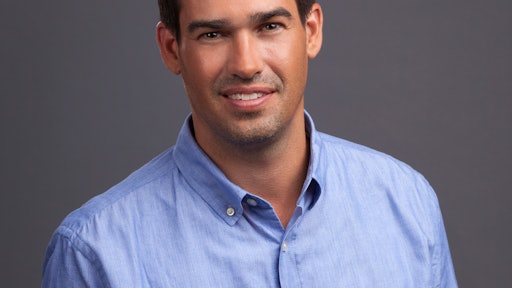 Once an industry need is met by an impressive technology solution, that solution is usually replicated over and over by different providers hoping to ride its wave of success. While some of them can actually improve upon the original idea, many of them are lackluster copycats. Companies become early adopters, hoping they can gain ground on, or exceed, competitors, but it can be difficult to tell the difference between best-in-class vendors and these pretenders. This presents a challenge, as partnering with the wrong technology vendor can have an adverse effect on your bottom line.
Over the last few years, a technology revolution has been taking place within the supply chain. Apps claiming to be the "Uber for trucking," as well as countless automation and visibility solutions are popping up on what seems to be a weekly basis. Many of them are vaporware, and a great deal of them are too early-stage to be viable solutions. On the flip-side, some of them are setting a new industry standard, and becoming crucial components for companies who want to remain competitive.
Consider APIs. The technology has only been around for a short while, but it has revolutionized the way industries adopt new tech solutions. It has just recently entered the logistics market, but it's already clear that APIs are the preferred technology method for real-time connectivity. Since project44 launched in 2014, for example, several businesses have popped up offering similar sounding quote-to-invoice automation and visibility solutions. Companies who want to partner with a technology solutions provider for their supply chain-focused APIs are tasked with choosing the right vendor.
In order to address this dilemma, we've created a list of the best practices for selecting a technology vendor based on resources provided by industry leaders like Gartner, Amazon and Accenture.
Vendor Selection Checklist
1. Scalability and Simplicity of Integration—APIs are the future the transportation and logistics industry because legacy technology is no longer flexible or functional enough to meet the industry's growing standards. To avoid that happening, smart technology vendors put steps in place to future-proof what they build. Look for technology that is built on the latest framework for scalability, that functions best for cloud applications, and is designed to allow you to work with objects using familiar HTTP verbs. Integration speed is crucial to your ROI, so look for companies that offer a one-to-many connection.
2. Quality Standards—Best-in-class providers go through extra steps to ensure functionality. Some providers will accept any data source (ranging from APIs to web scraping, EDI feeds or excel uploads) without checking on performance standards or reliability. When selecting a technology vendor, inquire about what they're doing to keep a high standard of functionality. You want to look for a provider that has benchmarks set for their partners to meet and is willing to assist those partners if they aren't hitting their benchmarks.
3. Thought Leadership—During your research process, it's a good idea to look at the company's general messaging, not just their technology. Best-in-class providers have content that reflects their thought leadership. This content can be found both on their site, and shared through reputable industry sources.
4. Partnership Strength—Quality solutions have quality partners because the best companies want to work with the best providers. Most major companies have extreme vetting processes, so it's difficult for a subpar product to get past them. Take a look at who is already partnered with a vendor, and see if there are any reviews or case studies available.
5. Security—Last, but certainly not least, security is one the most vital aspects of a best-in-class cloud technology platform. If customer information is involved, the last thing you want is a breach in security. Industry leading web service platforms make security their highest priority, and it is imperative that you consider this while selecting a technology vendor. Amazon Web Services is one of the most highly-regarded providers in terms of security, trusted by companies like McDonald's, 3M, Expedia, Pfizer and many others. Look for reputable service providers like that to ensure security.
Selecting a technology vendor requires a strict vetting process. Making sure that your vendor is dedicated to performance through a set of standards is absolutely necessary. Ask informed questions, and look for referrals. While the real test is using the technology to see if it works effectively, these steps will help you narrow down your options so you get it right the first time.
Jett McCandless is the founder and CEO of project44, a hypergrowth and progressive technology that has already been adopted by industry-leading logistics and transportation companies. During his twenty years in the logistics industry, McCandless has become a recognized thought leader with a track record of innovation and success. His leadership has guided startups from ideation stages through expansion.