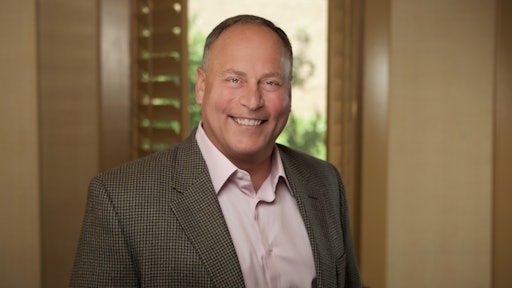 Gone are the days of folded paper roadmaps and cross-country atlases. When we need to get from Point A to Point B, we look to our smartphones or global positioning system (GPS) navigation devices. At the touch of a button, we have clear routes that show traffic slowdowns, road construction, and alternate routes to help us avoid tolls and accidents. But, when your business is built on the road, your GPS navigation system has to stand up to challenges that most consumer products don't face.
The biggest challenge for truck navigation systems on the market today? Keeping data current. That means navigation systems should be using roads that really do exist, including new roads that have just opened up—and road names must be accurate to keep drivers from getting lost. It can cost a fleet of 1,000 trucks between $240,000 and $500,000 per year to keep the data current. Due to the significant cost, most navigation datasets are between one and two years out of date. As you can imagine, the older the dataset is, the greater the opportunity for a negative driver experience.
How do today's GPS systems work?
Today's trucking navigation systems rely on a few different approaches, and there are pluses and minuses to each.
GPS Navigation Systems with Data Onboard
The great benefit of a GPS system with the data onboard is that the system is always quick to respond to the driver, whether there's cellular connectivity or not. The downside here are that they come with big data sets, usually two to three gigabytes, and they're expensive to update. These systems are also out of date at the time of installation by at least three to six months. And, if you're a fleet of thousands of trucks, it could take you six months or longer to roll out updates. So, for all intents and purposes, your drivers are using data that's a year or two out of date.
GPS Navigation Systems with Data Off-Board
The off-board solution means there's no data, or very little data, on the device itself. The advantage of having the data on the server side only is that it's easier to keep it current.
The weakness is that the navigation system only works when wireless connectivity is available. And that can be frustrating for a driver who is paid by the mile and feels the pressure of the ticking clock.
Hybrid Navigation Systems with Onboard and Off-Board Data
The hybrid solution attempts to take a best of both worlds approach. It attempts to generate routes and geocodes, and performs address and point-of-interest (POI) searches on the server side, so the driver accesses the best data while he or she is connected. But, if the driver is in a poor reception area, the application must fall back to data stored on the device, which typically is of lesser quality and/or significantly out of date. Further, sometimes the system is very fast and, at other times, it's very slow, giving an inconsistent experience.
Scaling Data Management and Data Publication
Consider the number of drivers who start a shift at 8 a.m. on Monday, fire up their navigation system and request a route—all at the same time. Savvy solutions should scale for peak times of usage. Few do.
Because Omnitracs keeps its navigation dataset on the mobile device while publishing changes to the data over the air, we scale easily and provide a more consistent experience for the driver. But it's not just about timing of data delivery, it's also about quality. Not only do we leverage traditionally used data, such as posted speeds and traffic light locations, for our routing, we deliver insight into how a particular road was used during Monday morning rush hour, for instance, or on the weekends and holidays.
Building a Better GPS Navigation App with Big Data
Omnitracs' reemergence as "Innovation. Driven." is built around Big Data and one of the first benefactors is our trucking navigation system. We've taken all of the position data we've collected from 250,000 real-world Omnitracs telematics units over a significant period of time, which translates to tens of billions of data points. From that, we've built statistical models that generate an enhanced truck-preferred network. Now, we have a better understanding of where trucks go—and, more importantly, where they go safely—better than anybody else out there. We're also creating statistical models from critical event reports, so we can pinpoint black spots or high accident areas.
In short, we're more than just turn-by-turn instructions. We're more than just a navigation client on a mobile device. We are a service that publishes data, with a dedicated geographic information system (GIS) team working on that data. And, as we work with our fleets and drivers, we'll generate new ideas and continue to evolve our solution benefits with our dedicated Big Data team.
Retaining Drivers by Empowering Drivers
A lost driver is a distracted driver and a distracted driver is a dangerous driver. Our goal is to provide drivers with the critical information they need in a meaningful, distraction-free way, so they can keep their eyes on the road—a trucker-friendly road.
What's more, we give drivers an opportunity to be heard and to improve their navigation experience. Omnitracs is the first company to have a closed-loop feedback mechanism, which brings driver feedback about events, such as road closures and map changes, into the data-editing process. Further, a TripAdvisor-like app allows drivers to rate truck stops, restaurants and hotels as well. Empowering the driver to contribute to the development of his or her technology, and see the contribution come to life plays a landmark role in driver satisfaction, and Omnitracs delivers it.