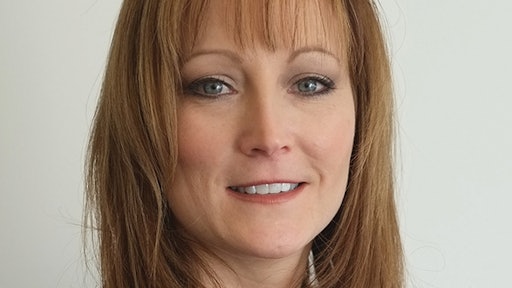 We, like generations before us, are innovators. We actively seek to create advances in technology to make life easier for us. When we want it, we get it. We have created and adapted to streamlining processes through automation, and it has made work-life much easier on us. But, in all our automated glory, there is still one industry that lags behind, but not for lack of resources. The food and beverage industry, however, seems hesitant to join the world of automation to the degree at which we need it to. As food and beverage recalls are consistently on the rise, we have to ask what can be done to better prevent these recalls. What are the most important elements manufacturers should know about automating the processes that play vital roles in these recalls?
Let's start with the landscape. Manufacturers' first priority should be around the safety of their consumers. And yet, we are still faced with these economic and business statistics that are direct results of food recalls:
The economic cost of a recall is $77 billion annually.
The average cost of a food recall for an organization ranges from $10 million to $90 million.
Consumer loyalty and confidence in a brand tends to decline following recalls.
The stock price of an organization has the potential to fall 22 percent within the first two weeks of a recall.
There are three types of recalls that make up the former's statistics:
Class I: the most severe type of recall as use or exposure causes serious harm, and sometimes death.
Class II: tends to be temporary or easily treatable, something like an allergen.
Class III: typically harmless to the public, but violate FDA regulations.
And, finally, here are the most common reasons food and beverage products are recalled:
Contamination with a pathogen such as E.coli, salmonella, listeria, etc.
Undeclared allergen
Labeling Error
Manufacturing Error
Foreign Object Contamination
With all this said, you might be asking yourself why the industry has not taken proactive measures to prevent all of the above, and also why it is not better regulated. In reality, the government has recently taken large strides in the fight against recalls. One example is the FDA's recent regulation, Food Safety Modernization Act (FSMA), passed by Congress in 2010. Automation is the ultimate objective of the FSMA, as it creates a more standardized operation across the industry, better access to information and more accountability if and when these requirements aren't being addressed.
The FSMA mandates comprehensive food safety hazard plans such as HACCP and HARPC that call for the frequent evaluation of potential hazards, controls and critical points throughout the food manufacturing process. Food companies must be vigorous in taking preventative measures against these possible threats and have tactics in place to address any and all that may be found. The ruling exposed not only a generation interested in food quality and safety, but also in prevention of food recalls.
So really, manufacturers only need to adopt this more comprehensive automated food safety management system. By doing so, they will eliminate the inefficiencies, risks and wastes that come with an antiquated manual paper-based system and ensure their company is in compliance at all times with the food safety standards and procedures established by plans like FSMA.
And the good news? There is hope for manufacturers to automate these processes! This is the perfect opportunity for companies to implement quality management software (QMS). This practice will automate everything from complaints, to investigations, to corrective actions and change management in order to establish a closed loop process across the entire enterprise. Cloud platforms are making it easier to connect to suppliers and contract vendors anywhere in the world in real-time. This way, manufacturers don't have to wait until an ingredient is received at the warehouse before submitting to a supplier. A QMS supplier quality management module provides the interface needed to address issues with specifications or non-compliance before it leaves the suppliers facility. This enhances collaboration and visibility currently lacking with suppliers and contract manufacturers.
So bring it on, generation automation! We have the equipment, we just have to read the manual. Let's demand our food and beverage industry to raise our steaks, and raise the stakes on food safety in our country.