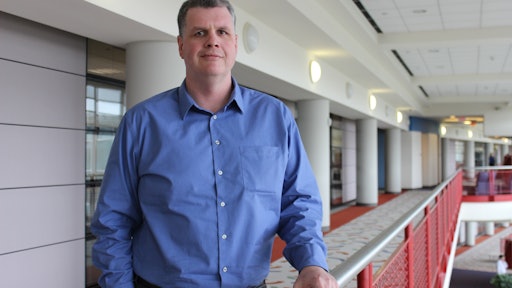 Slug: Pros to Know ADVERTORIAL
Complexity is inherent in any global business, and it creates special challenges in managing supply and demand. Instant communication and sophisticated tracking capabilities highlight the importance of having easy access to quality data. For a company like Owens Corning, which serves a broad array of markets from a combination of 30 plants and external warehouses in 15 countries, managing complexity is all about managing information.
Owens Corning develops, manufactures and markets insulation, roofing, and fiberglass composites. The company's building materials products, such as the iconic PINKâ fiberglass insulation, are sold as finished goods to distributors, contractors and consumers. The company's composites business, however, operates in a very complex, business-to-business model. Owens Corning manufactures different kinds of glass fiber, and uses it to produce glass-reinforced composite materials that meet each customer's specifications. Customers then use the composites to make thousands of products lighter, stronger, and more durable. According to Michael Morris, global supply chain process leader for Owens Corning's composites business, the company manages more than 50,000 unique product/customer combinations.
"With a vast, global network, and so many customer variables, there's no question this is a very complex business," Morris said. "To grow and support our customers, we have to understand how all those variables interact and affect our supply and demand chain decisions."
Over the past several years, Owens Corning's supply chain team has implemented processes and software that have dramatically improved the company's ability to use data effectively in decision-making. Morris recently was named a 2015 Practitioner Pro to Know by Supply & Demand Chain Executive for his work in leading this transition. He has applied three guiding principles that he considers universal best practices for supply and demand chain management: there must be a single, authoritative set of numbers that all decision-makers can trust; data about supply and demand must be integrated with financial data; and the integrated data must be readily available to decision-makers.
Morris joined the global supply chain team in 2011 after 15 years in Owens Corning's finance division. At that time, supply and demand were tracked through a collection of spreadsheets, emails, and notebooks. Financial data was entirely separate. As a consequence, decisions about production were sometimes made without fully evaluating cost implications. The difficulty of consolidating information from disparate sources led to other challenges. Each manager might have a different version of the data, and getting alignment on the facts was often difficult. To make matters worse, the end-to-end supply and operations planning cycle could take up to eight weeks. Morris remembered, "You'd go into a meeting and start talking, and then someone would say, 'Wait, that data is old. I've got fresh numbers.' But the new numbers hadn't been verified, so you'd get caught in this endless cycle. We spent so much time gathering, consolidating and validating data, we really didn't have time to do any analysis or provide meaningful insights."
Morris' charge in his new role was to improve the data infrastructure used for forecasting. The company was working with Solventure, the provider of Arkieva™ software, for statistical forecasting related to one small part of the business in Europe. Morris' first project was to institute a statistical forecasting process for the North America composites business. The success of this project led to the decision to roll out the process to the global sales team, and begin using Arkieva directly within the business.
To better support the global implementation, Arkieva was integrated with the in-house business intelligence toolset for sales history (volume and revenue), linking history and forecast at all levels of aggregation and providing significant transparency. Managers and supply chain leaders had real-time access to a demand forecast that could be created in minutes instead of days and used to support both financial forecasting and supply planning
Based on the success of this project, Owens Corning purchased the Arkieva software, and it has become a core resource. Morris has introduced Arkieva's modules in phases, building new processes along the way. For instance, he is now working with the composites business' global and regional planning teams to implement the rough-cut capacity planning toolset. Because the tool is fully integrated with the demand planner, the system can automatically move demand to primary sources (plants or warehouses) assigned to each product within the toolset. That creates a starting point for the planners, who focus on optimizing the supply balance. And Morris' team can now execute the end-to-end supply and operations planning process in ten days.
There are other projects on the horizon, with benefits that Morris is excited to capture. Further integration with financial planning means even richer insights about the cost associated with supply decisions. The Arkieva inventory analyzer will provide insight on the quality of the company's inventory, supporting decisions about stock and production, and helping reduce working capital. The Arkieva scenario planner will make it easy to test changes in supply or demand assumptions and compare the cost impact of each scenario.
"We're learning as we go," Morris said. "This approach to supply and demand management is new for us, but having the integrated data available makes it much easier for us to manage the complexity we deal with every day.
"It's been fantastic to see what a difference these tools have already made in how we use data in our decisions," he added. "The process improvements alone have freed up so much time for people to do more valuable work than consolidating spreadsheets. Now we can use our sales history and forecasts to help us understand our customers and the market. Doing that well is really critical for any company to grow."